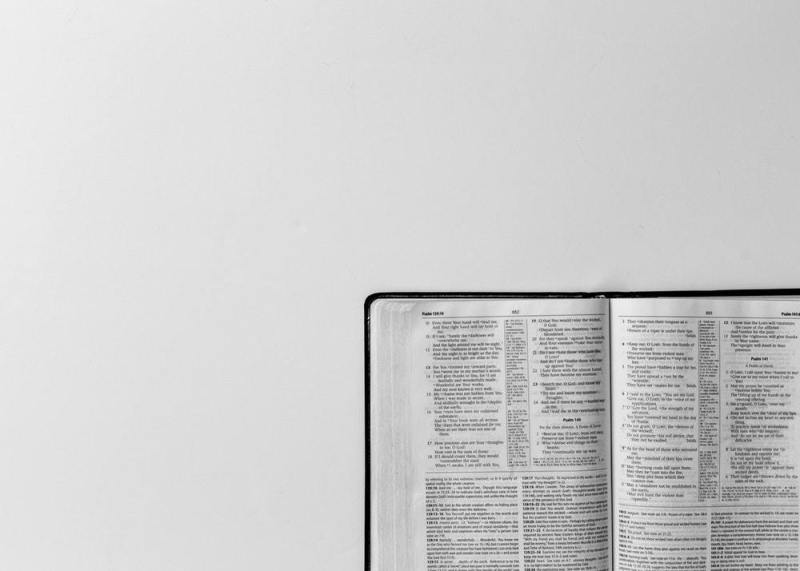 Although the Bible's filled with breathtaking prose, certain verses tend to rise up in pop-culture's zeitgeist. People invest in art, mugs, journals, clothing or even tattoos that reference their favorite verses. However, some of the most popular verses are unfortunately understood far from their actual scriptural context.
Misapplying scripture is dangerous. Basing your theology on sentiments that aren't Biblical may leave you deeply confused when the "promises" you believed don't come to pass.  We wanted to reframe seven misunderstood verses to better understand what they reveal to us about God's love.
1. Jeremiah 29:11
"'For I know the plans I have for you,' declares the Lord, 'plans to prosper you, and not to harm you, plans to give you hope and a future.'"
This verse was first on this list because it's so frequently taken out of context. Remember, this verse wasn't written in a context of God speaking directly to you, the modern-day reader. It's a promise God gives to His entire chosen people. In Jeremiah, God's promising the Hebrews, who are held captive in Babylon, that He's bringing them freedom. The "prosperity" here is about their practical physical needs.
It's not about modern readers magically becoming affluent just because they believe in God. This verse may also have a harsh edge when shared out of context — for someone with a chronic ailment, this verse can be prescribed to offer "magical healing." However, when a misunderstood promise doesn't come to pass, people's faith can be weakened.
2. Philippians 4:13
"I can do all things through him who strengthens me."
This verse shows up frequently in athletic environments, from Steph Curry writing the verse on his shoes, to Tim Tebow referencing the verse on his face stickers, the insinuation is that professional athletes will have a competitive edge because they believe in Jesus.
However, in context, Paul writes this while awaiting trial (and potential execution) for preaching about Jesus' resurrection. Paul's encouraging the Philippian church to endure their suffering by remembering that Christ, who overcame death, is the source of their strength. It's about finding an inner strength when you're enduring spiritual adversity, not about being magically blessed with an athletic or professional competitive edge.
3. Matthew 7:1
"Judge not, that you be not judged."
Accompanied by the quote "only God can judge me," people may interpret this verse to mean that nobody has authority to assert that there's clear right and wrong. However, "only God can judge me" doesn't come from Bible, it comes from Tupac! If this verse meant that humans must stop judging each other, we ought to terminate our justice systems, trusting God to intervene and punish people who commit crimes. Certainly, our society's stronger for establishing rules to govern what behavior we'll tolerate and what must be stopped.
One reason many people avoid the church is because they're bothered by hypocrisy and self-righteousness among believers. To strengthen our witness, we need to root out "holier-than-thou" attitudes, making it clear that everyone is welcome in our churches.
4. Psalm 46:10
"Be still, and know that I am God. I will be exalted among the nations, I will be exalted in the earth!"
It's incredibly easy to find Christian swag that reads "be still" or "be still, and know that I am God." This implies that we need more time in stillness to find deeper peace with God. While resting and listening to God is a great idea, that isn't what this verse is necessarily encouraging.
Keep reading to discover a more powerful message. This isn't speaking to one person isolated in their room, it's speaking to all of God's people. Peacefully unite with people across your nation and to the ends of the earth. In community, be still and know that God's plan is to reveal Himself to everyone.
Click here to read more.
SOURCE: Christian Post, Talitha Baker