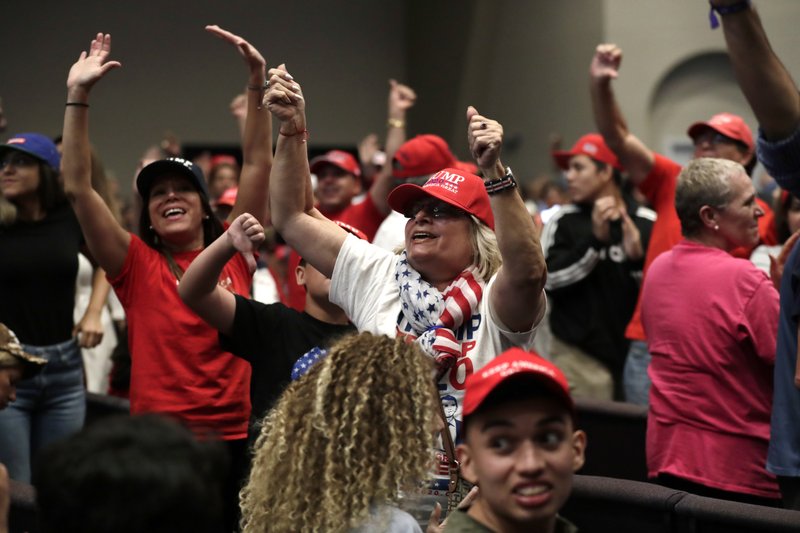 President Trump's favorability among white Christians in battleground states has dropped by 27 percentage points since mid-March as the country has dealt with the effects of the coronavirus pandemic, according to data released by the Public Religion Research Institute. 
PRRI, a nonprofit polling firm that researches the intersection of religion, culture and public policy, released a new survey Thursday of 1,008 Americans conducted from April 21 to April 26.
The survey found that since March, the percentage of white Christians in presidential battleground states who say they hold a mostly or very favorable view of the president has dropped from 75% to 48%.
According to PRRI, the decline puts the president's favorability among White Christians in those states "more in line" with the demographic's view of him recorded in 2019 (55%).
Trump's favorability among respondents from battleground states fell from 53% in March to 38% in April.
Among all Americans surveyed, only 43% said they hold a mostly or very favorable view of Trump. Meanwhile, 54% of respondents said they hold a mostly or very unfavorable view of him.
The survey shows that Trump's favorability rating dropped 7 percentage points over the last four weeks when it was at 49%. The March result equated to the highest favorability rating for Trump since 2015 and marked the first time in PRRI's polling that Americans were more likely to say they hold a favorable view of than an unfavorable view (46%) of Trump.
Click here to read more.
SOURCE: Christian Post, Samuel Smith