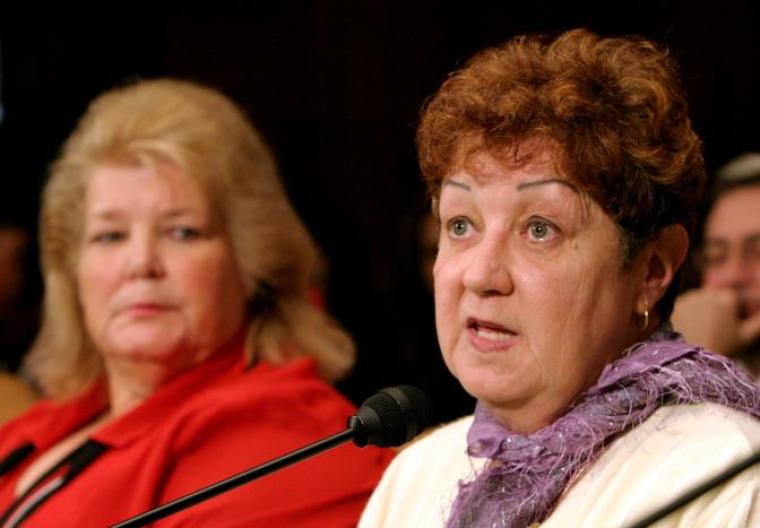 Pro-life activists, some of whom have known Norma McCorvey for many years, are rejecting a new documentary's claim that the woman behind the landmark Supreme Court abortion case Roe v. Wade was paid later in life to promote anti-abortion views.
FX on Hulu will officially release a documentary on Friday titled "AKA Jane Roe." The documentary features a 2017 interview of the famed woman behind the 1973 decision near the end of her life.
A major point of controversy for the documentary is the claim that McCorvey famously went from being an advocate for abortion rights to becoming a pro-life activist in the 1990s only because she was paid.
"What I can tell you is I had 22 years of conversations & experiences w her. She was sincere," Father Frank Pavone, who reportedly led McCorvey to convert to Catholic Christianity, wrote in a tweet.
Pavone, the national director of Priests for Life, warned that people should wait to "see the unedited footage" and "hear all the conversations preceding it" before making judgments on McCorvey's alleged "deathbed confession."
In an excerpt of the film reviewed by media outlets, McCorvey stated:
"I was the big fish. I think it was a mutual thing. I took their money and they'd put me out in front of the cameras and tell me what to say. That's what I'd say. It was all an act. I did it well too. I am a good actress."
Calling her own words a "deathbed confession," McCorvey reportedly said that she still supported legalized abortion. She was quoted as saying that if "a young woman wants to have an abortion, that's no skin off my ass. That's why they call it choice."
Filmmaker Nick Sweeney began working on the documentary in April 2016, often visiting McCorvey and interviewing her before her death in February 2017, reports the Los Angeles Times.
Among other interviewees, Sweeney also spoke with Rob Schenck, an evangelical minister and former leader of the pro-life advocacy group Operation Rescue. Schenck has since distanced himself from pro-life activism.
Click here to read more.
SOURCE: Christian Post, Michael Gryboski