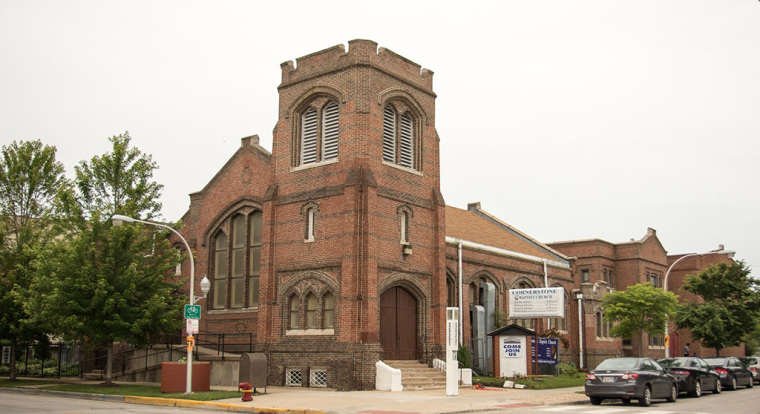 A pastor in Chicago has accused officials of acting like a "Soviet styled KGB" force after the mayor ordered police to shut down an in-person worship service at his church on Sunday. 
Courtney Lewis, the pastor of Cornerstone Baptist Church of Chicago, sent a letter of complaint to U.S. Attorney John Lausch on Tuesday. In the letter, which was seen by The Christian Post, Lewis described the attempted shutdown of his service.
Lewis says in the letter that police attempted to enter the church during the Sunday service that was attended by about 45 people, all of whom were following the Centers for Disease Control and Prevention's social distancing guidelines, he said.
"They came with three squad cars two unmarked Durangos and a mayor representative's car," wrote Lewis. "Like the Soviet styled KGB they knocked on our locked doors; the only thing [Chicago Mayor Lori Lightfoot] hasn't done 'yet' is beat the doors down and arrest our members."
Lewis said the church's doors were locked as a "normal safety precaution we take each service to protect our members from the escalating gun violence in Chicago."
According to the pastor, the police officers' actions came under the direction of Lightfoot, who is enforcing a statewide ban on religious services of more than 10 people during the coronavirus pandemic.
While churches are being penalized for holding worship services during the state's stay-at-home order, Lightfoot recently defended her decision not to abide by lockdown orders after it was revealed that she went to a hair salon for a haircut while other salons and barbershops were forced to remain closed. Lightfoot suggested last month that the lockdown orders did not have to abide by all lockdown orders because she's a political figure, "the public face of this city," and is giving interviews on national TV.
Lewis said that health concerns over the church's in-person service are unwarranted since they followed social distancing guidelines.
"Our church has gone out of its way to follow CDC guidelines and we have cooperated fully having online services, outdoor services, and practicing all social distancing requirements," Lewis added in the letter.
"We are even taking members' temperatures on the way in our church doors. We are not allowing our elderly to attend services. We are trying to follow the laws of man as much as reasonably possible but when the laws of man conflict with the laws of God I as a Pastor have a duty to follow the laws of God."
Click here to read more.
SOURCE: Christian Post, Michael Gryboski