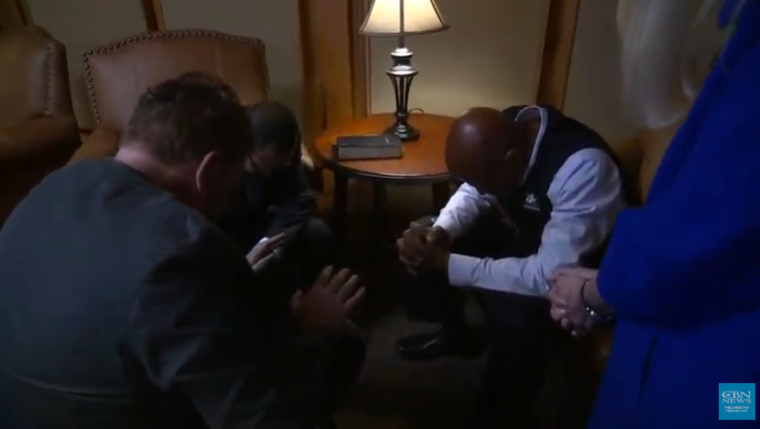 While interceding for revival as part of the National Day of Prayer, some Christian leaders said the nation is on cusp of awakening, the precursor being the COVID-19 pandemic.
Though the annual event is usually held in Washington, D.C., at the U.S. Capitol on the first Thursday of May, the National Day of Prayer was observed virtually via livestream this year due to the ongoing public health crisis resulting from the coronavirus.
This year's theme verse was Habakkuk 2:14, which reads: "For the earth will be filled with the knowledge of the glory of the Lord as the waters cover the sea."
Renown worship leader and singer Michael W. Smith punctuated the prayer sessions with songs of praise streamed from his home studio.
Hosted by NDOP chair Kathy Branzell and Will Graham, the grandson of the late evangelist Billy Graham, prayers rose for the U.S. to turn to God, and that the Earth would be filled with the knowledge of God's glory.
Offering prayers for repentance, William Wilson, president of Oral Roberts University, noted that the prophet Habakkuk describes how the plagues and pestilence occurring were unto a divine end.
"The plague, the calamity, the disaster that was coming to Judah would serve the purposes of God in filling the Earth with the knowledge of His glory," Wilson said, explaining that Judah was scattered and they would take the Word of God to pagan peoples and the world would hear about the glory of God through them.
Click here to read more.
SOURCE: Christian Post, Brandon Showalter