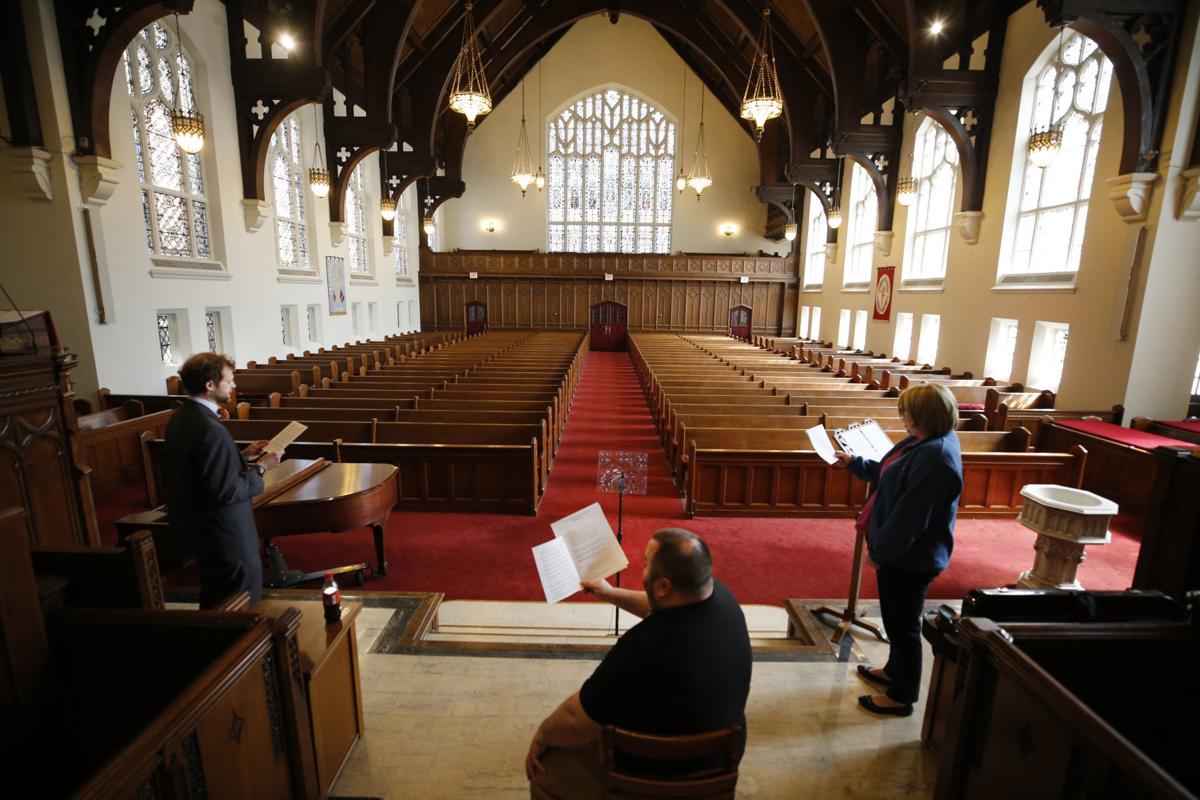 Some churches and other houses of worship in Virginia are making plans to reopen as the Mid-Atlantic commonwealth will relax its "safer-at-home" restrictions for most of the state on Friday.
In a five-page document, Gov. Ralph Northam's office told churches they will be allowed to resume services provided that they follow several mandatory guidelines during phase one of the state's reopening plan.
The document was provided as extra guidance for churches after Northam laid out his broad statewide reopening plan in an executive order signed last Saturday.
Houses of worship will be permitted to have services operating at 50% of the "lowest occupancy load on the certificate of occupancy of the room or facility in which the religious services are conducted."
The state's guidelines require houses of worship to maintain social distancing practices.
Those in attendance must be seated 6 feet apart at all times. An exception is made so family members can be seated together along with individuals residing in the same household.
Seating at churches must also be marked in 6-foot increments. The state recommends that congregants wear masks that cover the nose and mouth at all times.
The guidelines forbid the passing of items to or between those in attendance who are not family members. The guidelines also require that churches do a thorough cleaning of frequently contacted surfaces before and after any service.
"Signage posted at the building's entrance that states that no one with a fever or symptoms of COVID-19, or known exposure to a COVID-19 case in the prior 14 days, is allowed to enter," the guidance explains.
The state also told churches to post public health reminders on social distancing and post options for high-risk individuals.
Click here to read more.
SOURCE: Christian Post, Brandon Showalter