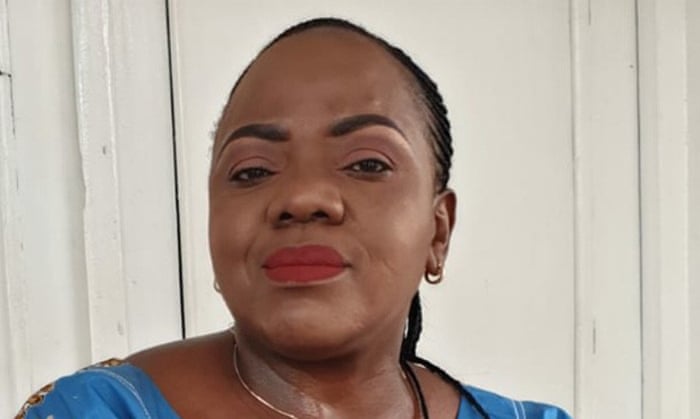 The family and friends of a railway ticket office worker who died of coronavirus after being spat at while on duty say the incident raises serious questions for her employer.
Belly Mujinga, 47, was working on the concourse of Victoria station in central London on the morning of 22 March when a man who said he had Covid-19 spat and coughed at her and a colleague. Within days of the assault, both women fell ill with the virus.
Mujinga, the mother of an 11-year-old girl, Ingrid, was admitted to Barnet general hospital and put on a ventilator but died on 5 April. Her cousin Agnes and a colleague who witnessed the incident said Mujinga had pleaded against working outside the protection of the ticket office without PPE.
They alleged her employers, Govia Thameslink, knew she had respiratory problems but still insisted she work on the concourse and interact with passengers. They claimed she was also sent back to work on the concourse after the spitting incident despite physically shaking because of the trauma of what had happened.
A colleague who witnessed the incident said: "We begged not to go out. We said: 'Our lives are in danger.'"
But, she said, they were told they had to go out.
"We were told that we are not even allowed to put on masks," the colleague added. "Govia has behaved reckless and negligent. They have failed in their duty of care. We are treated like we are robots."
Agnes said: "She shouldn't have been sent out without any PPE. We want justice for Belly. They need to find the person who did it. And the company should compensate the family; her daughter doesn't have a mother any more. They should protect those who are left."
Angie Doll, the managing director of Southern Railway and Gatwick Express, which is owned by Govia, said: "We take any allegations extremely seriously, and we are investigating these claims.
Click here to read more.
SOURCE: The Guardian, Matthew Weaver and Vikram Dodd