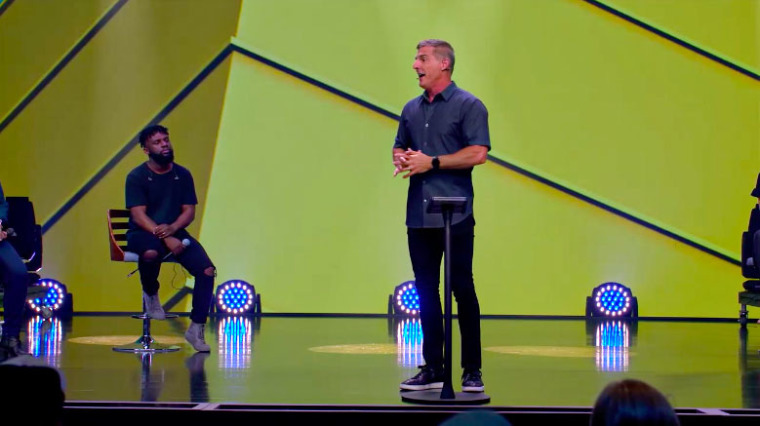 After "significant amount of prayer and preparation" and briefing congregants about government recommendations for safety, the multi-site Life.Church resumed in-person services at some of their locations on Saturday and Sunday.
Life.Church says it had been monitoring guidelines and best practices for gathering in a safe way the last several weeks before making the decision to resume in-person services with a significantly reduced capacity at 22 locations over the weekend.
All members who want to attend services are asked to reserve their seat, but only after answering the following questions: "Am I showing any flu-like symptoms? Have I had a fever of 100.4 or higher in the past 14 days? Have I had prolonged exposure to someone who has tested positive for COVID-19? Is there any medical reason why I believe I shouldn't be around others?"
The church says its weekend services "have been redesigned to create a sanitary, touchless environment that allows for physical distancing."
Life.Church has not resumed LifeKids.
During Saturday's service, Senior Pastor Craig Groeschel preached on staying positive.
There's a lot of negative talk going on, especially because of the newspaper coverage, said Groeschel, who founded Life.Church along with his wife, Amy, and a few others in 1996.
Click here to read more.
SOURCE: Christian Post, Anugrah Kumar