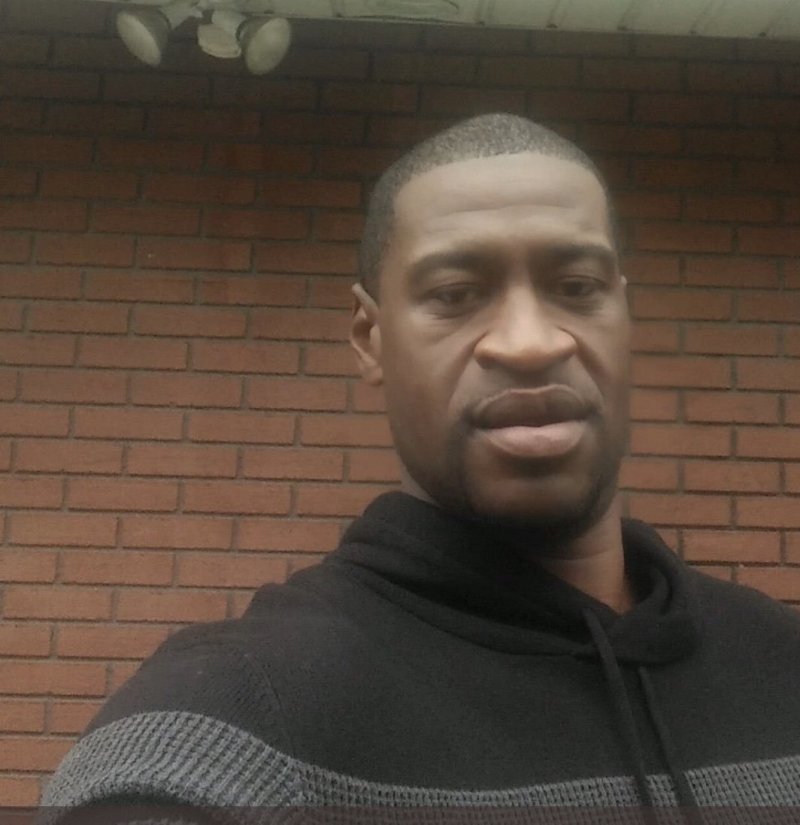 Thanks to the constant pressure of a knee in his neck, it took just minutes for George Floyd to stop breathing while in the custody of Minneapolis Police Department officers on Monday night.
In a viral video of his death shared on Facebook Live in the wee hours of Tuesday morning by 17-year-old witness Darnella Frazier, millions of us watched a handcuffed Floyd lying face down, begging to breathe. He cried for his mother and repeatedly screamed, "I can't breathe." Officer Derek Chauvin kept kneeling into his neck with what appeared to be brutal force.
Chauvin kneeled into Floyd's neck so hard he bled from his nose. He eventually became motionless and silent after about four minutes. Still, Chauvin kept pressing his knee into Frazier's neck for at least three more minutes.
Frazier and other bystanders, including a trained off-duty first responder, begged Chauvin to stop even as they were threatened and prevented from helping Floyd. They begged the officers to check Floyd's pulse but the officers did nothing to preserve Floyd's life.
An ambulance would later arrive and paramedics would remove his body from the scene on a gurney. The Star Tribune reported that Floyd was pronounced dead about 90 minutes after this encounter but he looked already dead to witnesses on the scene.
"This is so freaking crazy bro. They really killed somebody at Cup [Foods]," Frazier would later recall in a follow-up video.
"The police killed him bro right in front of everybody. … They killed this man bro. He was crying, telling them 'I can't breathe' and everything. They did not care bro. They killed this man. That was like my real first close up death ever witnessing. … I'm shaking 'cause it's so crazy. I never witnessed something so close," she said.
I was shaking too. I felt like I could not breathe. My heart raced. I couldn't keep tears from rolling out of my eyes and I wasn't sure what to do.
Jemar Tisby, president of The Witness, described the exact feeling I was experiencing this way: "I'm numb. The kind of numb that doesn't mean you can't feel anything but that you feel all the things at once and don't know how to name it or what to do about it."
This wasn't the first time I'd seen a police killing on video. There were other recorded police killings like the death of Philando Castile in Minnesota in 2016 and Eric Garner in Staten Island, New York, in 2014 but Floyd's killing felt different and I couldn't articulate just why yet.
Click here to read more.
SOURCE: Christian Post, Leonardo Blair