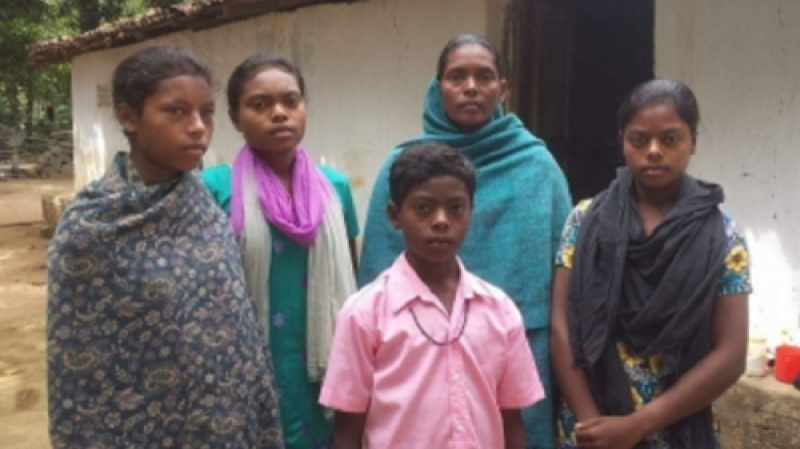 For many westerners, India is an exotic travel destination, offering colorful cultural sites and warm-hearted hospitable people. However, thanks to the new Hindu nationalist leadership of the Bharatiya Janata Party (BJP), today's India is increasingly marred by religious conflict and Christian persecution. The Purty family's double tragedy serves as a sad example of this. And for some Indian Christians, their story is not so unusual.
Chamu Hassa Purty was a Christian pastor from Sandih village in Jharkhand State. Late one night in October 2015, he was asked to pray for a sick child. He rushed to the family's home, prayed for the boy and helped the parents admit him to a local hospital.
Shortly after Pastor Purty returned to his own home, eight armed men forced their way into his house. He and his wife urgently warned their daughters, Sharon and Neelam, to immediately leave the house through a back entrance.
In an interview with Morning Star News, Sharon recalled, "As we were about to move, two of them held us and brought us back to the front room. They fired at my father many times…"
Pastor Purty died of gunshot wounds that night.
After the murder, the Purty family left their village and rarely returned. But recently, because of the coronavirus, it was necessary that they be reunited in their home.
And very soon thereafter, on April 16, anti-Christian terrorists once again appeared at the Purty house. Sharon and her younger brother answered the door and found themselves confronted by two gunmen.
"Is this the house of the pastor who was killed?" one of the intruders demanded.
Sharon stared at him as he ranted, "That pastor was killed but you didn't learn your lesson. You're still assembling in large numbers for Christian prayers. And where's the woman who's working as a spy?"
"There are no spies here…"
Click here to read more.
SOURCE: Christian Post, Lela Gilbert and Arielle Del Turco