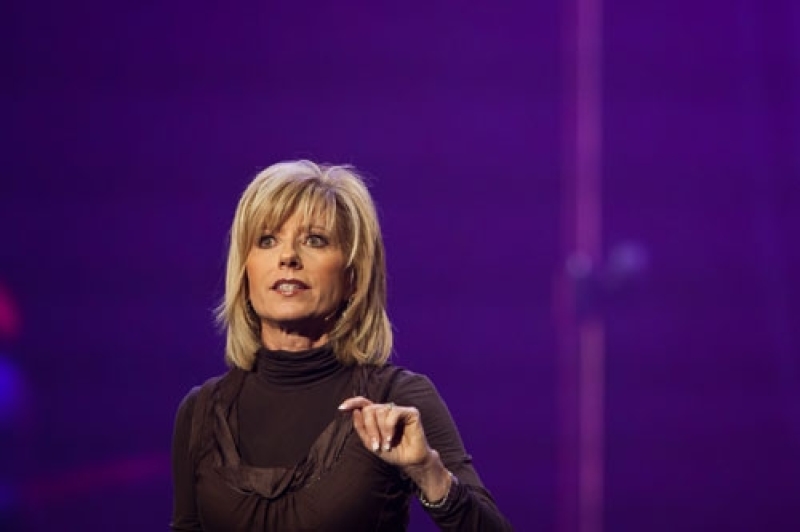 "Wake up, Sleepers, to what women have dealt with all along in environments of gross entitlement & power"
"Are we sickened? Yes. Surprised? NO."
Beth Moore, the bestselling Bible study teacher, author, and public speaker, tweeted to her 900,000 followers the above sentiments four years ago in her response to the Trump "Access Hollywood" tape. Over the last four years, Moore has made her feelings known about women alleging sexual abuse. She has also expressed disappointment in President Trump, and dissatisfaction in the evangelical culture.
After the 2016 election, Moore tweeted, "For days to come, I muttered aloud almost daze-like, 'Our country just elected Donald Trump president.'" Two years later, she credited "Trump's rise," to a culture within the evangelical community that "promotes sexism" and "disregards" sexual abuse allegations. In her 2018 interview with The Atlantic, Moore was characterized as believing, "that an evangelical culture that demeans women, promotes sexism, and disregards accusations of sexual abuse enabled Trump's rise."
If Moore is consistent, and her allegations about the evangelical culture are true, will her apparent "disregard" of Biden's accuser "enable" Biden's rise?  Moore admitted that "the target of her scorn is an evangelical culture that downplays the voices and experiences of women." But is she not contributing to the very culture to which she speaks of with her own silence as to the allegation against presumptive Democratic presidential nominee Joe Biden?
While Moore's Twitter account reveals disdain and contempt for this president, it is nothing but crickets when it comes to the Democratic presidential nominee.
Click here to read more.
SOURCE: Christian Post, Laura Murphy