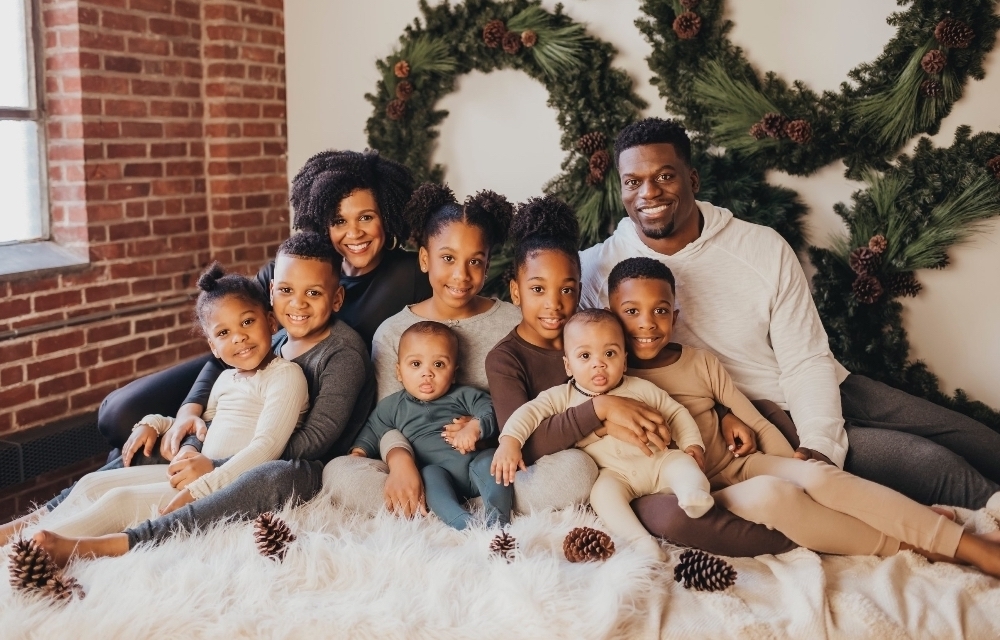 For Kirsten Watson, wife of NFL champion Benjamin Watson, Mother's Day is a bittersweet holiday.
Together, Ben and Kirsten Watson have seven children, ages 11, 10, 8, 7, 4, and 1-year-old twins: "They're our greatest blessings," she told The Christian Post.
But in 2018, Watson experienced what she remembers as "an incredibly isolating and painful time."
In the span of just four months, she had two miscarriages.
"Even as a mother with seven kids, I still cry on Mother's Day because there are two that I will never meet on this side of Heaven," she said. "For so many women, Mother's Day can be a time of sorrow, anger, and maybe even jealousy. This day is hard for many women. Reach out to someone who has experienced loss; the feeling of not being alone can help get us through a hard time. While we're rejoicing in motherhood, we're also mournful for those who desire to be mothers and can't for whatever reason."
Oftentimes, women who struggle with infertility or have experienced a miscarriage "don't talk about it because we don't know what to say, and when we do talk about it, we're afraid of crying; we don't want the extra attention," Watson said, adding: "I didn't know how to reach out and talk about it. I was so angry."
"Those two miscarriages marked a very lonely time for both me and Benjamin," she said. "Yet I knew that God is good, even though my miscarriages, and that was something I held onto during those days."
Watson encourages other women who are struggling this Mother's Day to "dwell on what God has blessed you with, choose joy in those moments, and wait on the Lord."
"Get into the Word and understand that God sees you as His daughter, and He knows the desires of your heart," she said. "Our prayer is not that we get what we want, but that our desires match up with God's desires for our life. Maybe it's a time of waiting, that we could be gracious in that and choose joy in that.
"Recognize your feelings are real, and it's OK to grieve," Watson added. "Talk to someone. There's power in the sisterhood and brotherhood of believers. People can pray for you and encourage you and remind you of truth. The Body of Christ is called to rejoice with one another, and also mourn with one another."
As a homeschooling mother, Watson said she's discovered the importance of taking just a few moments every day immersing herself in the Word of God. The more she's connected to her Heavenly Father, she said, the more she's able to extend forgiveness, compassion, and kindness to her children — and combat the feelings of guilt and inadequacy she, like so many women, can sometimes face.
"How my kids view Jesus can be a reflection of their relationship with their earthly parents," Watson said. "If I tell them, 'God loves you regardless of what happened, and you can always come to Him and He forgives you for the things that you do wrong,' but then I hold a grudge, then I'm not doing what I'm called to do as a Christian mother. I'm called to be a representative of Christ, to show, to the best of my ability, the love and grace that God gives to all of us."
Click here to read more.
SOURCE: Christian Post, Leah MarieAnn Klett