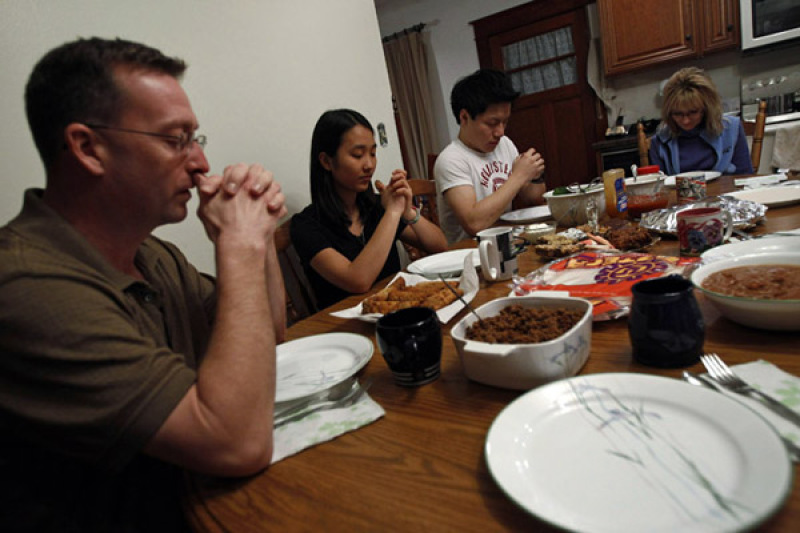 Christians who love Jesus and are serious about God's plans can turn every home into a house of worship, praise, and prayer.  The Church has never been a building.  The Church is those who are 'called out' by God – ekklesia.  The Church has never been an organization or a building.  So the church is now in session, whether church buildings are empty or full.
We have to remember the mystery often expressed as "first the supernatural, then the natural."  We win the battle in the heavenlies first and then the answer will manifest.  We want our church buildings re-opened.  But when we worship like nothing can stop our relationship with God, then every wall will fall and every mountain move.
This is unavoidably necessary:  Imagine in a million Christian homes times of worship, repentance, praise, and prayer rising up to heaven from all over this nation.  Imagine songs of praise and worship rising up from millions of Christian homes across the country.  Even if the main church buildings are closed, the nation can still be covered with praise to God.
But who has the time?  We were busy.  You were running around.  You had to get the children ready for school.  We had to rush to and fro for work.  Now – suddenly – you have time.  You are not going to work, most of us.  And your children are not going to school.  There are things to do, but not all the day as before.
What will you do with the time?   Maybe for years you have told God on the fly with a coffee mug and pop tart for breakfast in hand on the way to the car that you don't have time to worship, to pray, read your Bible.  God will have to understand.
If you had the time, would you sit and sing worship songs to God?  (Worshipping is far more important than most people realize.)   If you had the time, would you pray?  If you had the time would you give thanks to God?
If the time presented itself, would you just talk with God like Adam and Eve did in the Garden of Eden?  Would you tell God which is your favorite type of tree?  Tell Him which part of the night sky do you like the most?  Your favorite kind of bird?  Ask God His favorite color?  Would you talk to God about why in the world did He create bugs?  Would you just sit in God's presence and let His Holy Spirit wash over you and dwell miraculously with you?
Click here to read more.
SOURCE: Christian Post, Jonathan Moseley