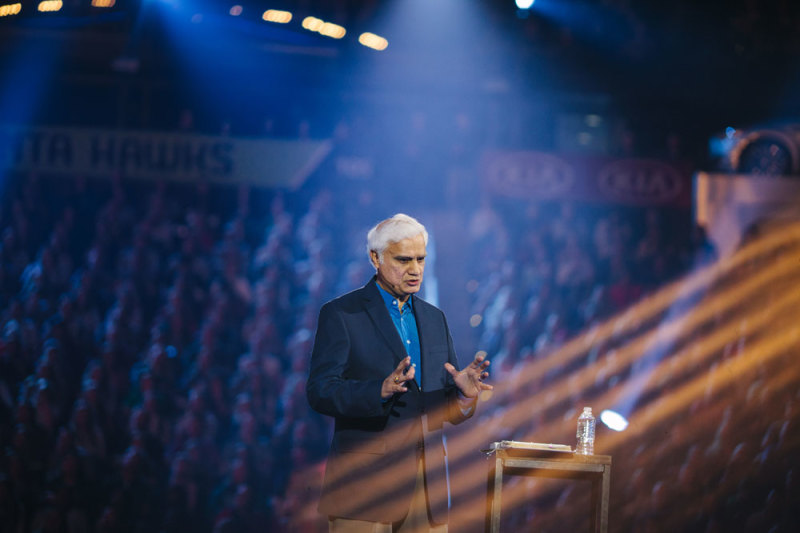 One of the last interviews I did with Chuck Colson, back when we started "BreakPoint This Week" as a weekly interview program on radio, was with Ravi Zacharias. I began that interview apologizing for all the times I had plagiarized him throughout the years, probably many times without even knowing it.
Though I've since become much more sensitive about identifying sources, Ravi's teaching was profound for me. He was someone I cut my teeth on, a lifeline really, when my faith was undergoing an intellectual awakening.
Somewhere in college I came to realize that Christianity wasn't just something you did, and it wasn't even just something you felt. Even more (though certainly not less) than a personal relationship with Christ, I was realizing that the Christian faith was, in fact, true. From Ravi, I began to understand the extent to which you could not only think about faith, but actually think with faith.
Of course, that was the stated mission of Ravi's life and ministry: to help thinkers believe and believers think. I was among the believers he helped to think.
Ravi and Chuck Colson had a very special relationship. Chuck deeply respected Ravi's unbelievable ability to communicate. I spent hours listening to recorded talks from Ravi, over and over again, enraptured by just how vastly applicable Christian truth is to real life.
Ravi is a real-life example of what Paul told the men of Athens, that God places us in particular times in history. Ravi emerged at a time when many needed to see that faith could be deep, connected to the existential challenges of life while not only answering the skeptics and cynics, but challenging their assumptions and conclusions.
Ravi also seemed to have a great respect for Chuck Colson. When Prison Fellowship and the Colson Center lost our giant of a founder, Ravi's wonderful tributes for Chuck were so kind, and a few years later, Ravi spoke for the 2017 Wilberforce Conference along with several members of the RZIM team. Ravi's support is among the many ways God provided for the Colson Center in the years since Chuck passed.
Click here to read more.
SOURCE: Christian Post, John Stonestreet