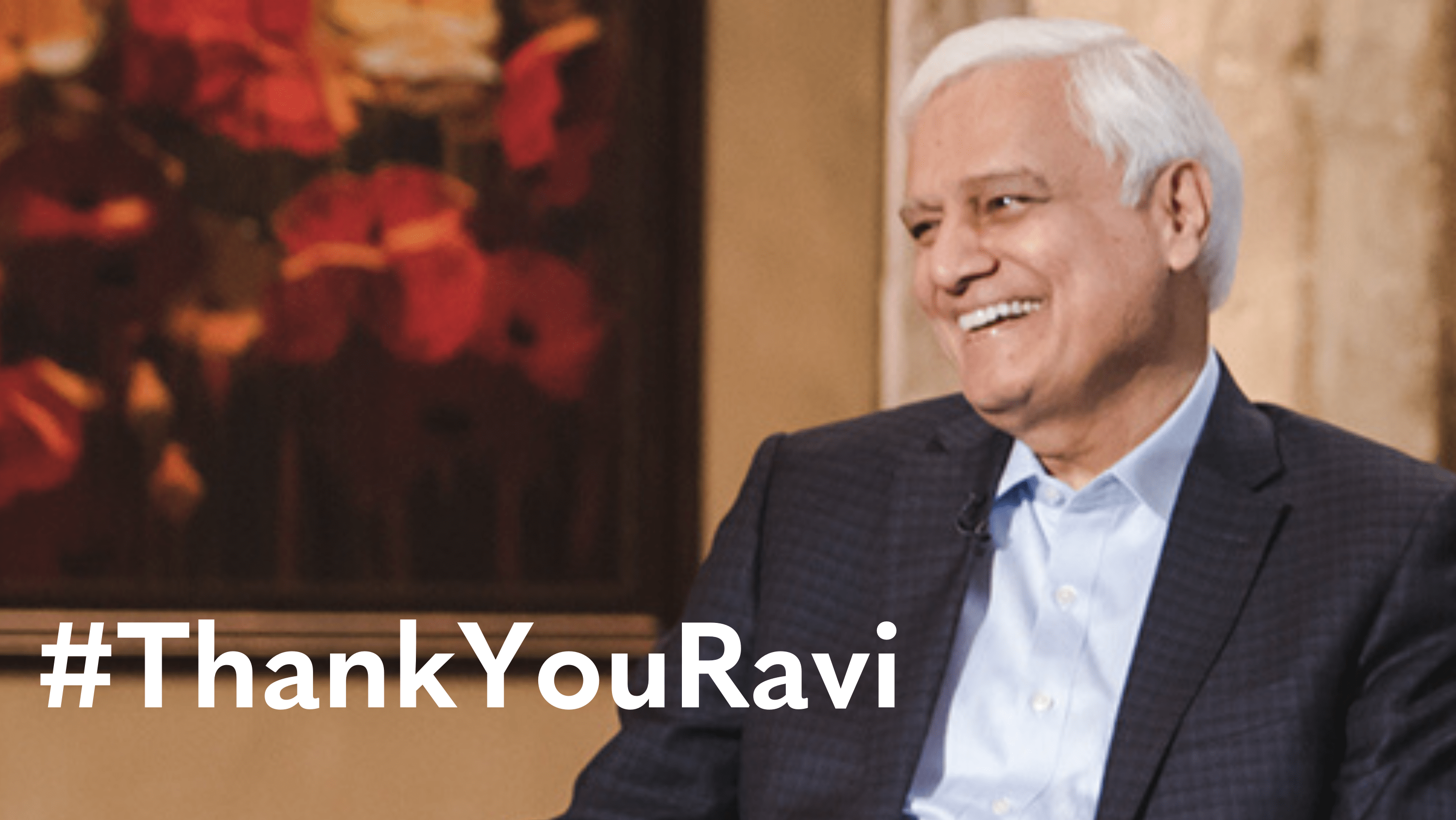 Ravi Zacharias is one of the most effective apologists and ambassadors for Christ in the world. Now, it seems, his earthly ministry may be coming to its end.
His daughter, Sarah Davis, serves as CEO of Ravi Zacharias International Ministries. She posted to the ministry's website an update on his battle with cancer, reporting that doctors have no further treatments for his very rare malignancy. As a result, she says, he and his family have gathered at home in Atlanta "for whatever time the Lord gives us."
Christians around the world have responded to this news with tributes of thanksgiving for his influence on their lives. Tim Tebow and Lecrae are just two of the many well-known believers who have shared their gratitude for his life and ministry.
I want to add my personal word of appreciation as well. If the Lord does indeed take Ravi home in coming days, I will devote an entire Daily Article to his life and legacy. But today, I wanted to offer this simple reflection: God uses our faithfulness to touch people we have no idea we are influencing for his glory.
Unlike those posting tributes this week, I did not have the privilege of knowing Ravi Zacharias personally. But I have read many of his books, watched his videos, and heard him speak in person. His depth and breadth of intellect was astonishing. And his personal passion for Jesus was both obvious and contagious.
Click here to read more.
SOURCE: Christian Post, Jim Denison