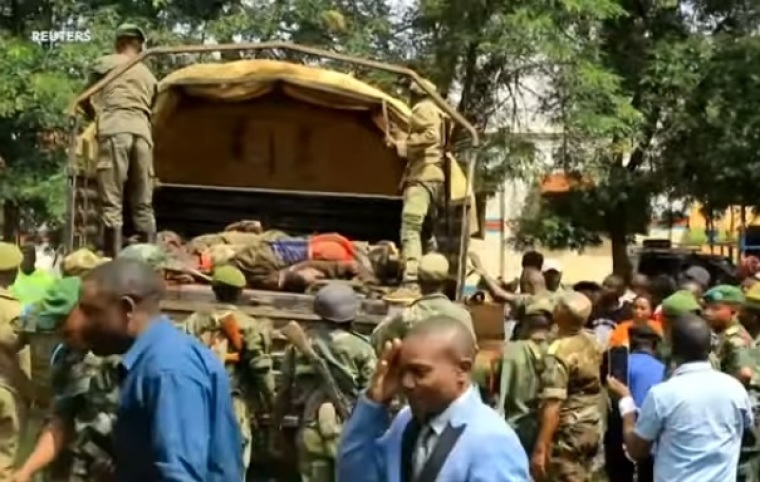 At least 57 people were killed this week in attacks carried out by an Islamic rebel group in the northeast Democratic Republic of Congo as escalating violence near the Ugandan border has displaced hundreds of thousands of people so far this year. 
The Centre for the Promotion of Peace, Democracy and Human Rights said in a statement that Islamic rebels attacked Samboko, Bandavilemba and Walese-Vukutu villages in Ituri province on Tuesday, killing 40, according to The Associated Press.
Attacks on villages have been attributed to members of the Allied Democratic Forces and a group known as MTM, which claims to be affiliated with the Islamic State terror faction. According to the news agency, the two groups have begun carrying out attacks together.
The latest attacks follow a separate attack on Monday that was attributed to ADF, an Islamist rebel group that was driven out of Uganda in the late 1990s but has operated in eastern DRC and resurged in recent years. A military offensive was launched against the group's bases last year.
A source told Reuters that ADF launched an early morning attack on civilians in the village of Makutano in Ituri.
"They fired several shots in the air. When the population was fleeing, they captured some people and cut them up with machetes," Gili Gotabo, a civil society leader in the Irumu territory, said of the Monday attack.
The Kivu Security Tracker, a research initiative that monitors violence in the region, reported that at least 17 were killed in Monday's attack. However, Gotabo told Reuters that there are likely to be more deaths. 

Click here to read more.
SOURCE: Christian Post, Samuel Smith