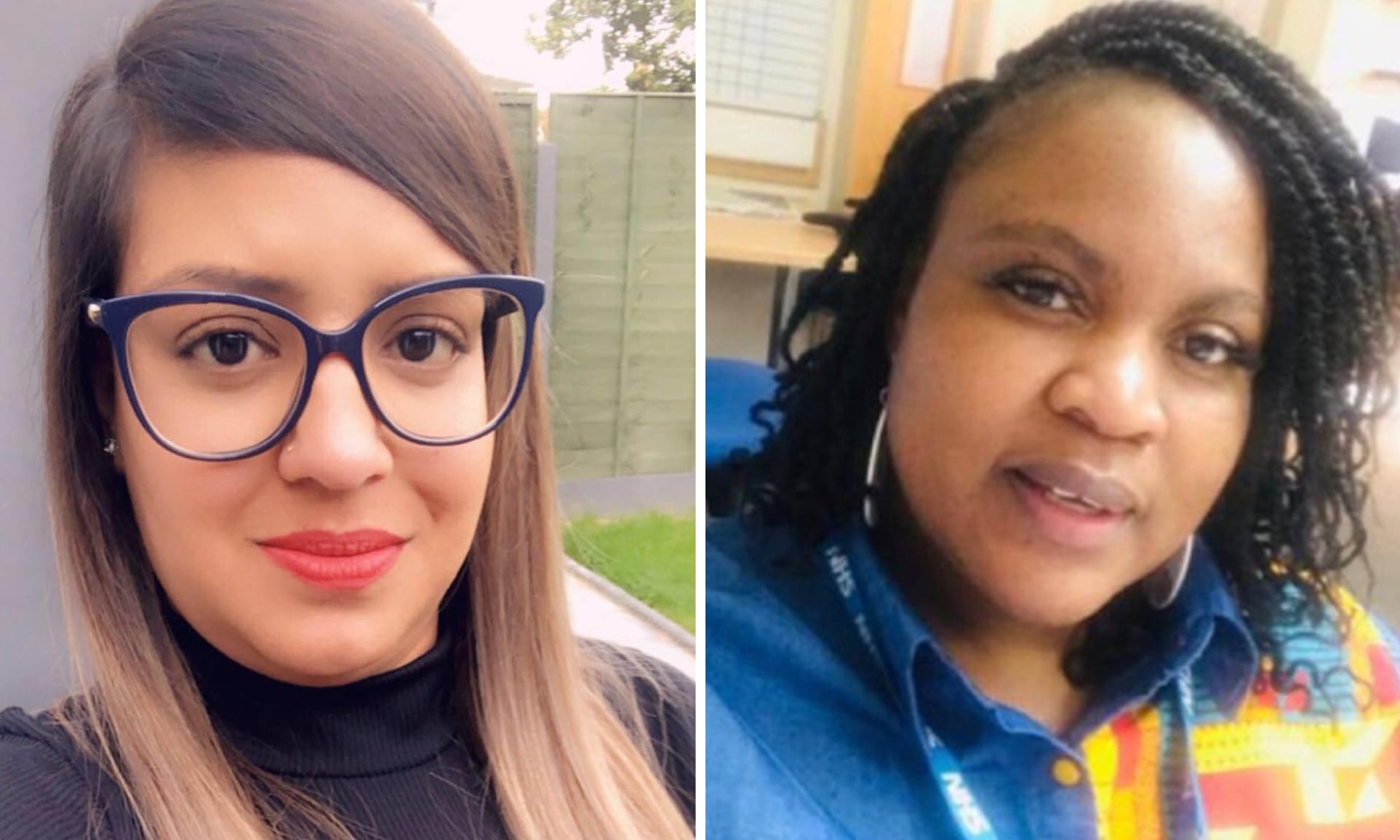 A midwife and a mental health nurse from the same hospital trust have died after contracting coronavirus.
Safaa Alam, 29, and Lillian Mudzivare, 42, both worked at Birmingham women's and children's NHS trust.
Alam, whose father Mushtaq Afsar also died two weeks ago, was described as an "amazing midwife". Her "skills and expertise helped to bring hundreds of new lives into the world", said the trust's chief executive, Sarah-Jane Marsh.
In a statement, her husband Shazad said: "Saf was my beautiful and full of life wife." He added they were childhood sweethearts, who grew up together, and their years together had been filled with "love, fun and adventure".
A Go Fund Me appeal in memory of father and daughter has been set up. A bereavement notice on the Janaza Announcement Facebook page said Afsar died 14 days ago. "Sadly, his daughter Safaa, age 29, who is a midwife has also sadly passed away due to Covid-19".
Mudzivare, who lived with her husband, Moses, and their daughters in Birmingham, was a "much-loved member of our Forward Thinking Birmingham team whose bubbly, vibrant and bright approach touched the lives of everyone who knew her," said Marsh.
Staff paid tribute to her commitment to mental health and young people.
In a statement, her family described her a "such a beautiful mother, wife and friend" and a "very proud nurse always caring for those who needed her help".
Four members of the trust's staff have now died with Covid-19.
A care home director and her retired radiologist husband died with coronavirus in the same hospital 10 days apart. Dr James Oniah, 79, and his wife Mary (Nyirongo) Oniah, 61, who worked as a regional director for the Maria Mallaband Care Group (MMCG), lived in Ilford, east London, and died in the King George hospital in Redbridge. He was a director of the Onitsha Progressive Foundation, a charity for elderly diaspora from Onitsha, Nigeria. His wife trained in Zambia before coming to London to work as a midwife.
Click here to read more.
SOURCE: The Guardian, Caroline Davies