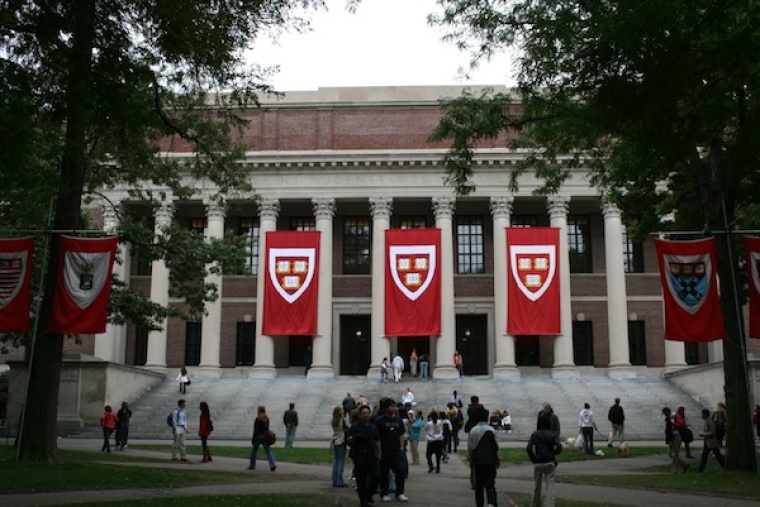 An invite-only anti-homeschooling conference that was to take place at Harvard Law School appears to have been canceled due to the COVID-19 pandemic.
The "Homeschooling Summit: Problems, Politics, and Prospects for Reform" conference was sponsored by the Harvard Law School Child Advocacy Program and in cooperation with a number of anti-abuse groups. It was designed to "convene leaders in education and child welfare policy, legislators and legislative staff, academics and policy advocates, to discuss child rights in connection with homeschooling in the United States."
"The focus will be on problems of educational deprivation and child maltreatment that too often occur under the guise of homeschooling, in a legal environment of minimal or no oversight. Experts will lead conversations about the available empirical evidence, the current regulatory environment, proposals for legal reform, and strategies for effecting such reform."
The elite law school has not made an official announcement of the cancellation but invitees were reportedly emailed directly regarding the change of plans. Corey A. DeAngelis, director of School Choice at the Reason Foundation, tweeted on Friday both a screenshot and direct link to a Facebook update from the Coalition of Responsible Home Education, a group that was invited to present at the event, stating that the conference was no longer happening. The CRHE Facebook post has been taken down.
The apparent cancellation comes following a widely-circulated article in Harvard magazine calling for a presumptive ban on all homeschooling. The article featured an interview with Harvard Law School professor Elizabeth Bartholet, who opined that children have a right to a "meaningful education" and that homeschool environments can be abusive contexts that warrant state intervention. Bartholet cited as typical the experience of Tara Westover, whose harrowing homeschooling ordeal among Idaho survivalists is recounted in Westover's memoir, Educated.
"The issue is, do we think that parents should have 24/7, essentially authoritarian control over their children from ages zero to 18?" the professor asks in the interview.
"I think that's dangerous. I think it's always dangerous to put powerful people in charge of the powerless, and to give the powerful ones total authority."
Click here to read more.
SOURCE: Christian Post, Brandon Showalter