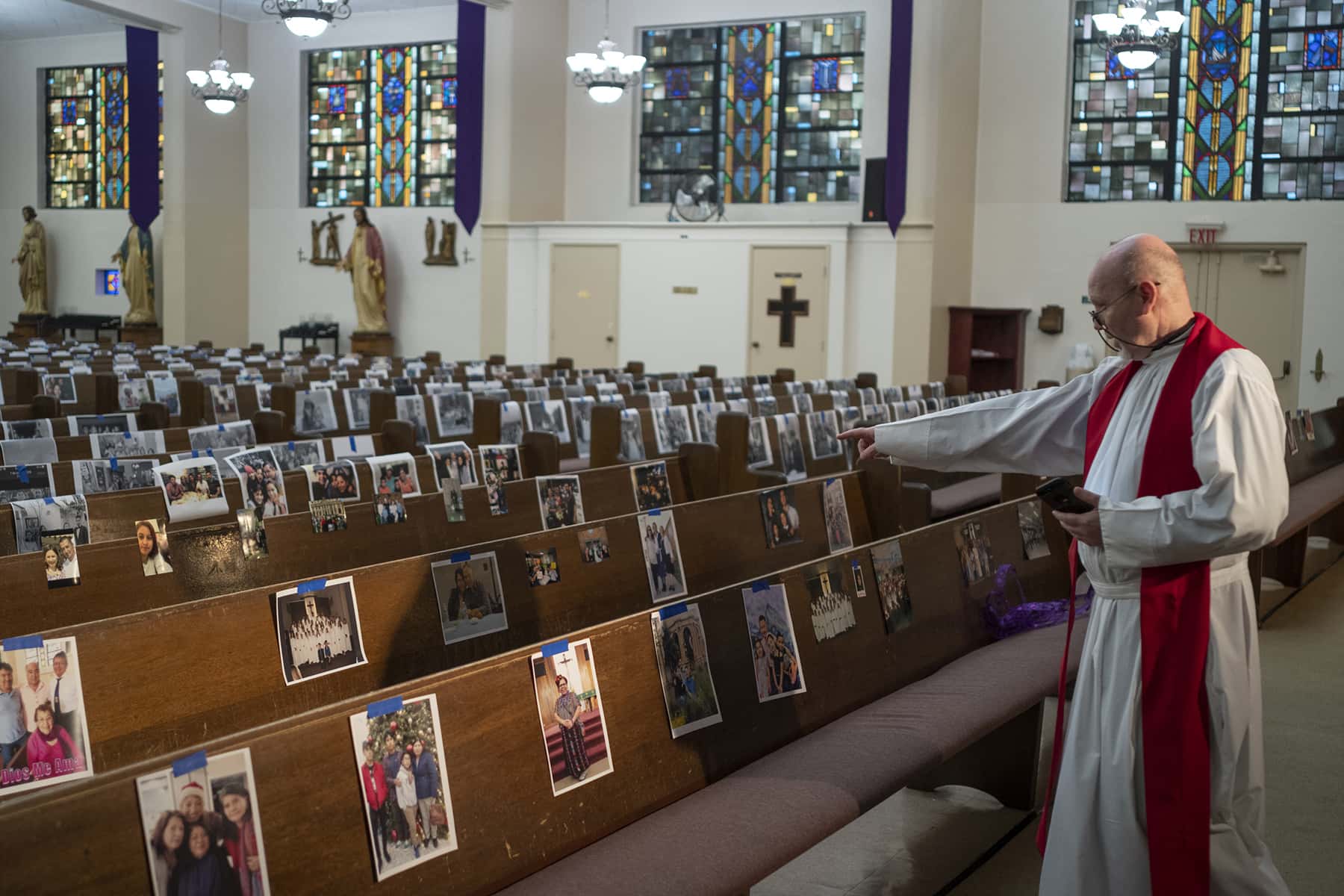 Prominent evangelicals, including Franklin Graham and Kirk Cameron, have urged Congress to give churches immunity from lawsuits that could come in response to decisions to resume in-person services and activities during the coronavirus pandemic. 
Graham and Cameron joined nearly 300 interfaith leaders in signing a letter sent to the U.S. Senate Committee on the Judiciary this week voicing their concern that houses of worship and religious nonprofits could face a potential "wave of lawsuits [that] would force many to cease their operations."
The letter proposes that Congress include in its next COVID-19 economic relief package some type of "immunity for religious organizations from negligence suits resulting from their serving the public or reopening in accordance with local orders."
"Such protection could be modeled generally after the COVID-19 laws and orders that limit liability for medical professionals and commercial entities that manufacture and sell protective equipment by establishing a gross negligence or willful misconduct standard," the letter explains. "This simple, common sense solution will provide religious organizations desperately needed protection from simple negligence lawsuits."
The letter was organized by the religious freedom law firm First Liberty Institute.
The letter was signed by many notable Christian figures including Southern Baptist seminary President Al Mohler, evangelical leader James Dobson, Christian conservative activist Tony Perkins, televangelist John Hagee, radio host Eric Metaxas, Young Earth creationist Ken Ham and Hispanic Action Network President Marc Gonzales.
While the letter was signed by mostly conservative Christian leaders, it was also signed by some Jewish leaders, including Rabbi Pesach Lerner, the president of the Coalition for Jewish Values.
"We are each concerned about a new threat to our nation's faith communities," the letter reads, calling the threat "a swarm of lawsuits blaming houses of worship and religious ministries for any person who attended a religious gathering or received food or shelter from a charity or ministry and subsequently contracted COVID-19."
The leaders contend that even though the lawsuits should eventually prove meritless considering the First Amendment of the U.S. Constitution grants freedom of religion and freedom of assembly, the cost of legal defense would have "devastating consequences."
"Many of the same religious organizations who rushed to provide aid and comfort to those affected by COVID-19 now find themselves struggling financially," the letter states. "And a wave of lawsuits would force many to cease their operations, whether due to the cost of litigation, or the mere specter of it."
Click here to read more.
SOURCE: Christian Post, Samuel Smith