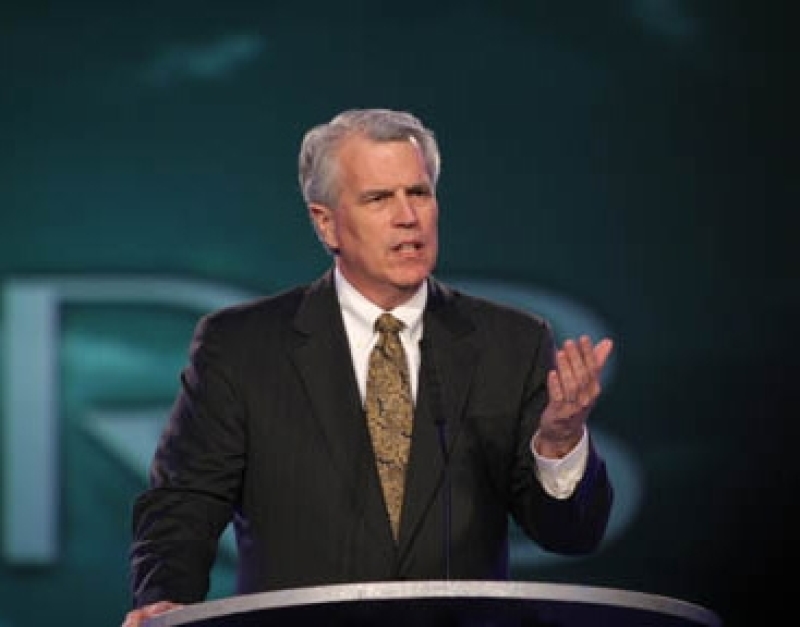 The president and chief executive officer of D. James Kennedy Ministries is elaborating on why he took the tone he did in a recent column highlighting a drift from Scripture among evangelicals.
In an interview with The Christian Post, Frank Wright, who is also a former National Religious Broadcasters president, noted that in the history of the Church, the shepherds have been key to its health and vitality.
"It was Augustine who set forth a three-fold standard for Christian teachers and preachers in which he said their role was to discover the truth in the contents of Scripture, teach the truth from the Scriptures and to defend Scriptural truth when it was attacked," Wright said.
"When those three things are not happening, the Church is in desperate straits," he said, "and I fear the Church is approaching the tipping point of sorts for this reason."
Hence, he wrote a column decrying a troubling foundational drift, highlighting recent developments within key evangelical entities, businesses and Christian ministers such as the Southern Baptist Convention, the Presbyterian Church of America, the National Association of Evangelicals, fast-food chain Chick-fil-A, and megachurch pastor Andy Stanley.
"What I did not foresee was the dramatic departure from biblical truth by supposedly evangelical leaders and institutions. We are now seeing a widescale rejection of God's Word as the authority for faith and practice," Wright wrote in his column.
He noted that seven years ago, while NRB president, his greatest concern for Christian broadcasters was not the emerging climate of censorship or even abusive hate crimes laws but timid, self-censorship among Christian leaders.
Concerned for the future of orthodox Christian faith in the United States, Wright explained to CP that the Scriptures are not being preached as truth, not being defended when they are attacked, and instead, some are taking "a Thomas Jefferson approach" to Scripture. Jefferson infamously took a sharp blade to a Bible, physically cutting out portions he did not esteem.
But that cut-and-paste approach is essentially what some pastors in evangelical churches are now doing when they deem some portions of the Old Testament as no longer relevant, Wright said.
"I am fearful for the future of the Church where the shepherds are not fulfilling their responsibility to rightly handle the Word of truth."
Click here to read more.
SOURCE: Christian Post, Brandon Showalter