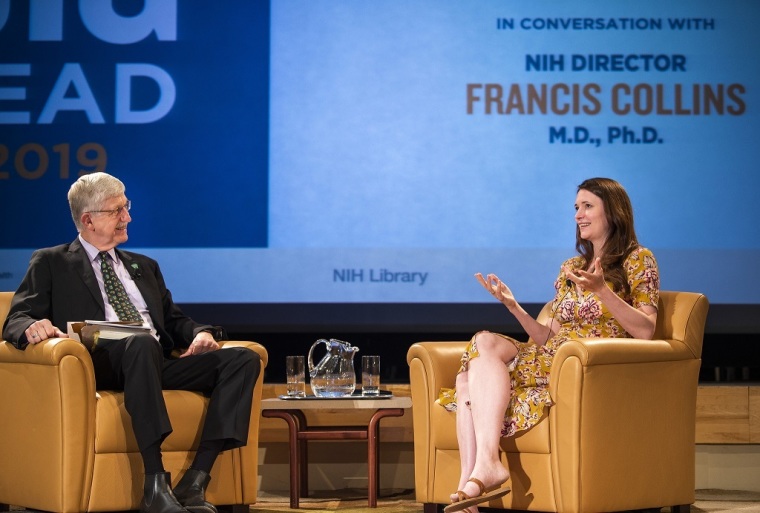 U.S. National Institutes of Health Director Francis Collins, a devout Christian geneticist, is the 2020 winner of the Templeton Prize, a financial award of $1.3 million that honors his storied career of using science to advocate for the "integration of faith and reason."
"It is a distinct honor, and one which is particularly appropriate in these challenging times, to announce the winner of the 2020 Templeton Prize, Dr. Francis Collins — geneticist, physician, director of the U.S. National Institutes of Health, and one of the most prominent and respected scientists in the world," Heather Templeton Dill, president of the John Templeton Foundation and granddaughter of the late philanthropist Sir John Templeton, said in a statement Wednesday.
"Throughout his long career, Dr. Collins has advocated for the integration of faith and reason, demonstrating how religious faith can inform and inspire a rigorous quest for knowledge of the natural world through the sciences."
The Templeton Prize is one of the world's largest annual individual awards. The award honors individuals whose exemplary achievements advance Templeton's philanthropic vision: "harnessing the power of the sciences to explore the deepest questions of the universe and humankind's place and purpose within it."
Collins, 70, has advanced that vision throughout his career as he led the Human Genome Project to its successful completion in 2003. The project resulted in the mapping and sequencing of the 3 billion DNA letters that make up the human genetic instruction book.
Before his work at the NIH, he also served as a professor of internal medicine and human genetics at the University of Michigan. At the university, he was known as the "gene hunter" for pioneering the technique of "positional cloning" to pinpoint disease-related genes the foundation noted.
His research helped lead to the discovery of the genes responsible for cystic fibrosis and neurofibromatosis.
"Motivated by his own sincere Christian belief, Dr. Collins regards his scientific vocation as a geneticist not only as a means to decipher what he calls 'the language of God,' but also as an act of worship of the divine," Templeton Dill said. "Francis Collins embodies the ideals and core convictions that inspired my grandfather, Sir John Templeton, to establish the Templeton Prize in 1972: that rigorous research, especially in the sciences, can help humanity confront the deepest and most challenging questions of existence."
Born April 14, 1950 in Staunton, Virginia to secular parents, Collins is the youngest of four sons, according to a fact sheet on Collins provided by the foundation.
In 1966 after he graduated high school at age 16, Collins enrolled at the University of Virginia where his "rather superficial" personal exploration of various religions led him to find comfort in the noncommittal nature of agnosticism.
Click here to read more.
SOURCE: Christian Post, Leonardo Blair