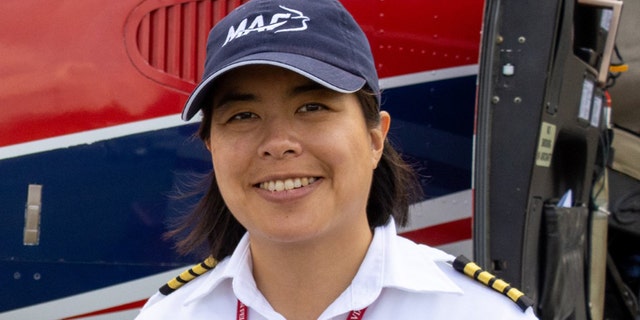 A U.S. family is mourning the loss of their daughter and sister from a distance today. Forty-year-old missionary pilot Joyce Lin died in a plane crash Tuesday morning. She was trying to bring COVID-19 tests and school supplies to a remote Indonesian village.
The cause of the accident is still unknown. Lin radioed for help two minutes after takeoff; an Indonesian Search and Rescue team later found Joyce and her plane in Lake Sentani, not far from the airstrip.
Lin is survived by her parents and two sisters. "Because of the travel restrictions that are in place, they're unable to travel over to Indonesia at this time to be there in-person for Joyce's funeral. That's really difficult," Mission Aviation Fellowship president David Holsten says.
"Joyce's family has a beautiful testimony; they have a deep walk with the Lord, and His grace and mercy is clearly sustaining them during this time. They have been an absolute joy for us to work with."
Joyce Lin: a life worth remembering
Prayer letters posted in October, December, and last month reflect Lin's passion for what the Lord called her to do. In April's letter, Lin expressed great excitement regarding the newest chapter of her adventure:
"I completed the initial phase of pilot training and I was signed off to fly cargo and passengers on my own. A new pilot's first flight without an instructor is called the "solo." … For me, the solo was a culmination of a 10-year journey to become a missionary pilot. SO many people have helped me over the span of a decade to reach this point, and I am so thankful!"
Click here to read more.
SOURCE: Mission Network News, here
CALL TO ACTION
Ask the Lord to comfort Lin's parents and teammates.
Praise God for Lin's faithfulness and dedication. Pray her testimony will bring many to salvation.