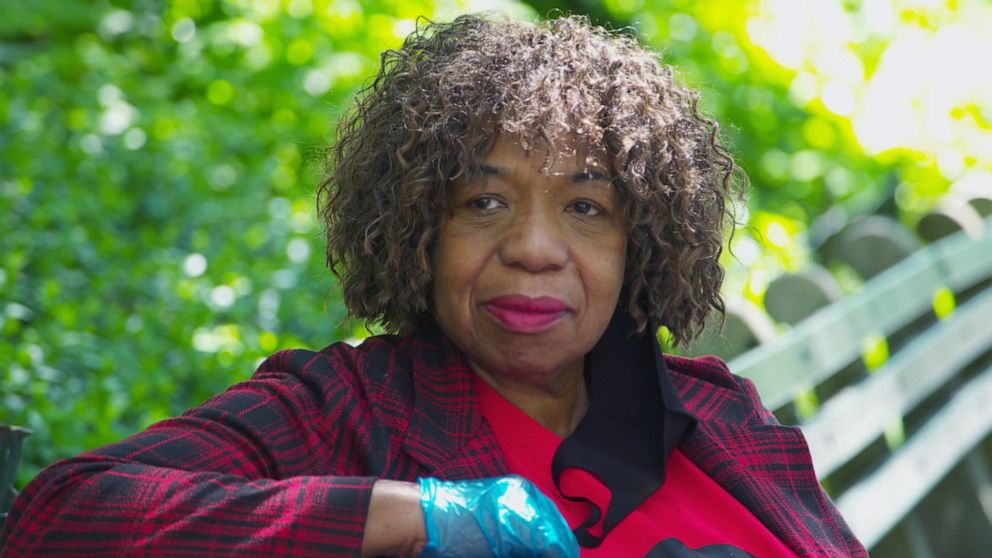 The mother of Eric Garner, the unarmed black man whose high-profile death at the hands of police in 2014 sparked widespread protests, addressed hundreds of demonstrators in New York on Friday demanding action against police brutality in the wake of George Floyd's death.
The Washington Post reports that Gwen Carr addressed a crowd in Foley Square a day after more than 70 protesters were arrested in the area. Carr, speaking through a megaphone and wearing an "I can't breathe" mask, said the death of Floyd echoed that of her son.
"They have to stop coming into our neighborhoods and brutalizing, terrorizing, murdering," she said. "It just keeps happening over and over again."
Carr called for people to "take a stand."
Garner was held in a chokehold by police in Staten Island on July 17, 2014, who claimed they were attempting to arrest him for selling untaxed cigarettes. He was heard saying "I can't breathe" before he died, the same words Floyd spoke as an officer kept a knee to his neck before he died on Monday. Video of Floyd's arrest in Minneapolis, Minn., circulated earlier this week.
Floyd's death has sparked massive protests in Minneapolis and other major cities calling for an end to police brutality.
Earlier this week, Carr told CNN the video of Floyd's death felt like déjà vu.
Click here to read more.
SOURCE: The Hill, Brooke Seipel