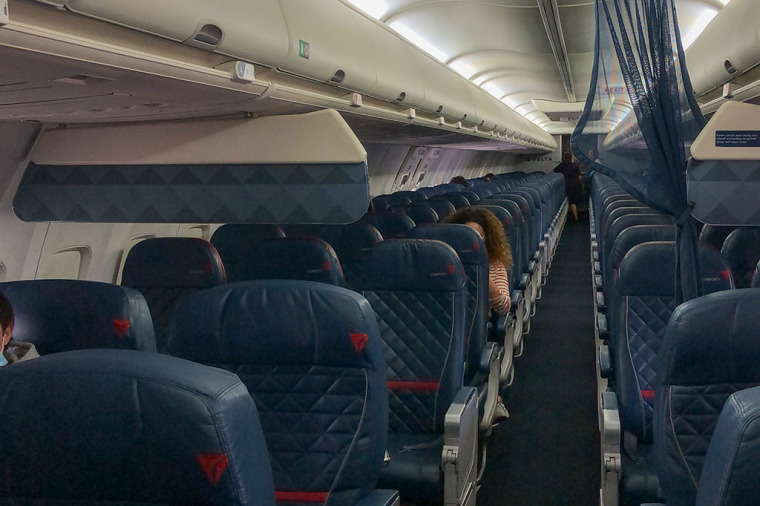 I flew.
Those are two words I haven't said for at least 11 weeks, as trip after trip was canceled or indefinitely postponed due to the novel coronavirus pandemic.
Finally, I had the opportunity to travel again.
With the long Memorial Day weekend and the unofficial start to summer upon us I wanted to get away. Anywhere. Just somewhere since pools were closed at home.
So, I started looking at which states were fully open. It soon became apparent that if I wanted the best weather, pools and open restaurants it was Arizona. But first I had to get there, which meant going to an airport.
After a monotonous Uber ride to Denver International Airport I made my way through a mostly empty concourse to the check-in desks for Delta Air Lines, which save for one employee were completely deserted. Using the priority line for passengers with frequent flyer elite status was pointless.
The airport looked empty, but it was probably busier than most people expected. In fact, new data from the Transportation Security Administration reveals that more passengers are flying now than at any point since travel collapsed in March. This might explain my 5-minute wait at the single open TSA checkpoint. Clear and Precheck — two of the fast-track options normally available — didn't appear available.
While many airports, including Denver, have adopted policies requiring face masks the policy isn't actually enforced. More than half the people I saw walking about the terminal weren't wearing a mask in the intended manner. Others put on a mask for boarding the plane, but quickly dispensed with it once settled into the privacy of their seat.
This undoubtedly enrages mask-wearing virtue signalers, but enforcing masks or gloves is the last thing the travel industry needs right now. People won't travel if travel doesn't look and feel safe. It's as simple as that.
Sure, passengers appreciate short-term gimmicks like blocking the much-despised middle seat in economy-class (aka steerage), but that is hardly realistic moving forward as demand returns. Instead, airlines should use coronavirus as an excuse to improve passenger experiences after years of reduced legroom, shrinking seat width and removing lavatories to add more seats in already cramped cabins.
Click here to read more.
SOURCE: Christian Post, Dennis Lennox