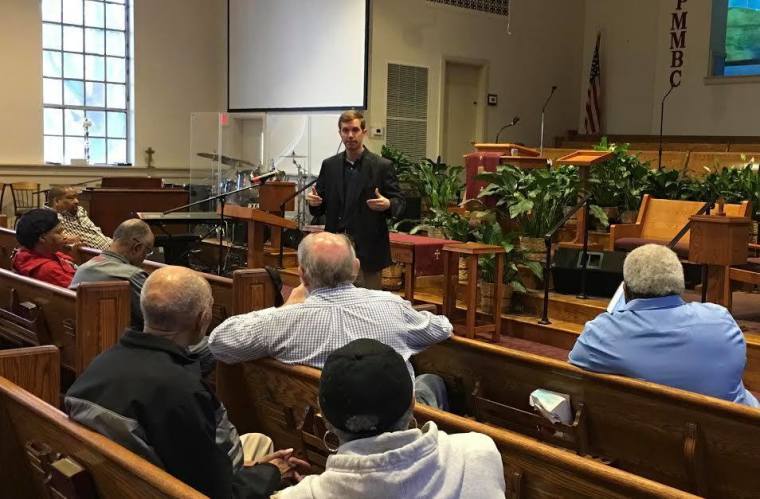 A federal court on Saturday allowed Maryville Baptist Church and its pastor, Dr. Jack Roberts, in Kentucky to hold drive-in services, prohibiting the enforcement of the state's COVID-19 orders.
While the U.S. Court of Appeals for the 6th Circuit declined to extend the injunction to in-person services, it noted that Gov. Andy Beshear's ban on faith-based mass gatherings has "several potential hallmarks of discrimination" as it provides exceptions to certain secular activities such as laundromats and liquor stores but not faith groups.
"Assuming all of the same precautions are taken, why is it safe to wait in a car for a liquor store to open but dangerous to wait in a car to hear morning prayers?" the court posed. "The Governor has offered no good reason so far for refusing to trust the congregants who promise to use care in worship in just the same way it trusts accountants, lawyers, and laundromat workers to do the same."
The conservative Christian legal nonprofit Liberty Counsel celebrated the partial emergency injunction from a unanimous three-judge panel.
Kentucky Attorney General Daniel Cameron had filed an amicus brief in support of the church, stating that the "Court should enter an injunction pending appeal 'to prevent irreparable harm.'"
The court also stated in its ruling that the church is likely to succeed on the merits of the First Amendment Free Exercise Clause and the Kentucky Religious Freedom Restoration Act.
Through an executive order in March, Beshear banned faith-based mass gatherings while providing exemptions for secular organizations and activities, including typical office environments, factories, and retail or grocery stores, Cameron's office noted.
Click here to read more.
SOURCE: Christian Post, Anugrah Kumar