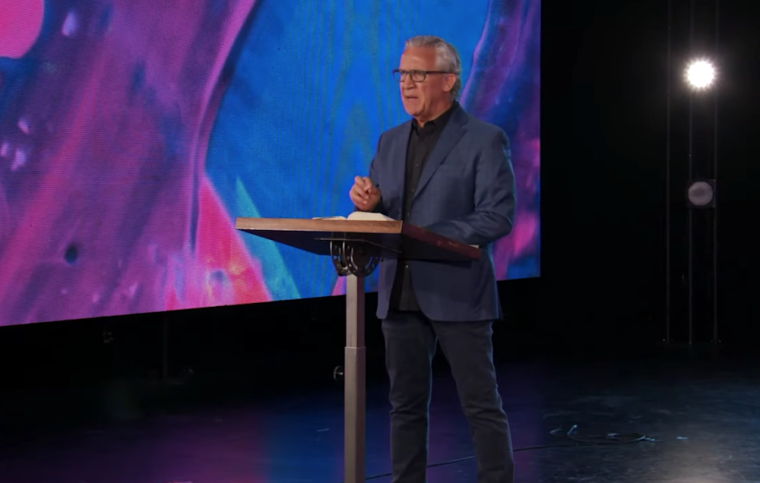 Healing and deliverance from sins were never supposed to be separate, said Bethel Church Senior Leader Bill Johnson.
Arguing that throughout Scripture (including Mark 2), healing and deliverance always came hand in hand, Johnson said, "We were never supposed to have evangelistic ministry — brings people to Christ — and then over here on the side, in some churches, praying for the sick is allowed. It was never meant to be separated.
"Healing is as much of the Gospel as is the message of forgiveness."
The charismatic church pastor, whom many consider controversial, spoke during the virtual International Healing Conference this week, which brought together dozens of healing ministries from around the world.
Johnson clarified that "the eternal condition of a soul is the most important thing." "But there are times Jesus wants to demonstrate His love and His compassion for people by healing the sick, by bringing deliverance, by cleansing the leper."
Given that he was speaking at a healing event, which featured an online healing rally and healing services, Johnson emphasized that the Gospel of Jesus Christ "is not a philosophy."
"It is not something that you take an online course for, that you become educated and now you're an expert in the Gospel. This is something that has to be tasted to be described, it has to be experienced. This Gospel of salvation was always intended to heal us from the inside out."
As the world is currently suffering through the COVID-19 pandemic, the California pastor called it a "privilege" to live through a time of crisis — a time when "the nations of the earth are turning their attention from everything they've held dear, everything that's been secure to them because everything's been shaken.
"But the Lord doesn't shake to distress or to cause pain, so to speak. There's a shaking because we're standing on unstable foundations and Jesus is calling us to adjust so that we are completely founded on His wonder, His mercy, His greatness."
Click here to read more.
SOURCE: Christian Post, Sheryl Lynn