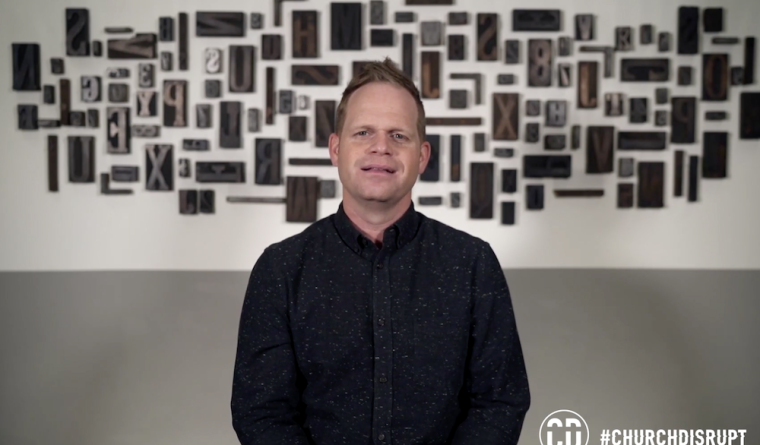 At a time when people are looking for convenience more than anything else, churches can no longer sit back and wait for people to enter their doors, says an Atlanta pastor.
"We have to think like church planters. We have to go take the Gospel to people," said Clay Scroggins, lead pastor of Buckhead Church, which is part of North Point Ministries. "No longer are the days where we can sit back and use the same phraseology that 'Field of Dreams' had — if you build it, they will come."
Scroggins was part of Wednesday's first Church Disrupt conference, led by Pushpay, which drew thousands of church staff and leaders. The online event was not organized in response to the coronavirus pandemic but was in the works since October to address ministry problems, including technology, leadership and burnout.
Over the last few years, Scroggins said he had noticed attendance declining at Atlanta-area churches. But at the same time, "the churches were showing signs of health," in terms of people joining groups, serving at church and giving.
A similar trend was seen among businesses. A former Home Depot CEO told the pastor that physical locations had been seeing fewer footsteps into the stores but overall, sales were increasing as more people ordered online. The explosion of food delivery services also prompted more businesses, including Starbucks, to jump on the delivery bandwagon.
"The world has changed. The need of the customer has changed," Scroggins noted.
"We used to offer community, we offered a relationship between the barista and the customer. We offered the opportunity for relationship between the customer and other customers. But now convenience is trumping community in a way that it never has before.
"If that's true for Starbucks, it's true for you and it's true for me as well. It's true for our churches."
What the Atlanta pastor has observed at his church was that even though people were coming less frequently, they were "more engaged than ever before" and growing in their relationship with Jesus.
"The model of our church has been disrupted," he emphasized.
Click here to read more.
SOURCE: Christian Post, Sheryl Lynn