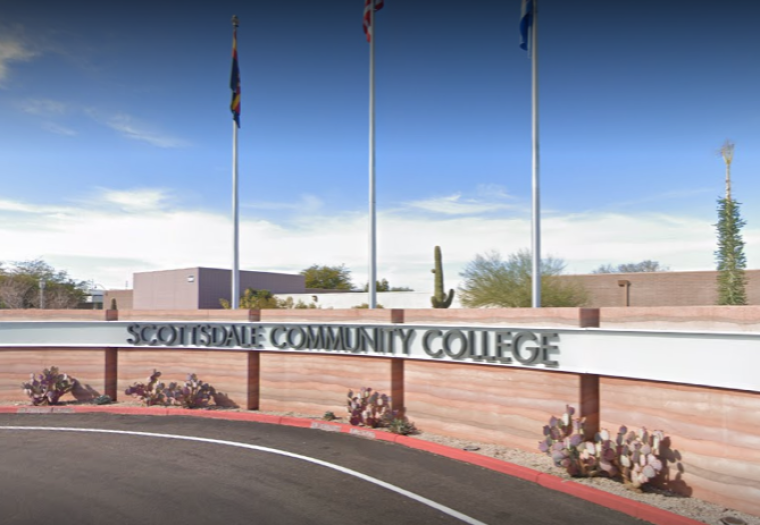 An Arizona-based community college district has apologized for the mistreatment of a professor who garnered controversy over test questions considered by some, including a student, to be an anti-Islamic. 
Nicholas Damask, a political science professor at Scottsdale Community College and chair of the college's political science department, has received criticism and even death threats over questions he put on a quiz about terrorism for his world politics course.
He was accused by a Muslim student of asking questions that were in "distaste of Islam." Initially, the school sided with the student and said in early May that the professor's questions were insensitive and "not reflective of the inclusive nature of our college."
But after pressure from the free speech legal advocacy group Foundation for Individual Rights in Education, the head of Maricopa County Community College District released a statement Monday offering an apology to Damask.
MCCCD Interim Chancellor Steven R. Gonzales said the questions "were taken out of context," especially by people not involved in the course. Gonzales stressed that Scottsdale's actions against Damask were a point of concern.
"I am troubled by what appears to be a rush to judgment in how the college responded to the controversy and the apparent failure to follow policy and procedure in addressing both the student's concerns and the faculty member's rights," Gonzales stated.
"I apologize, personally, and on behalf of the Maricopa Community Colleges, for the uneven manner in which this was handled and for our lack of full consideration for our professor's right of academic freedom."
Click here to read more.
SOURCE: Christian Post, Michael Gryboski