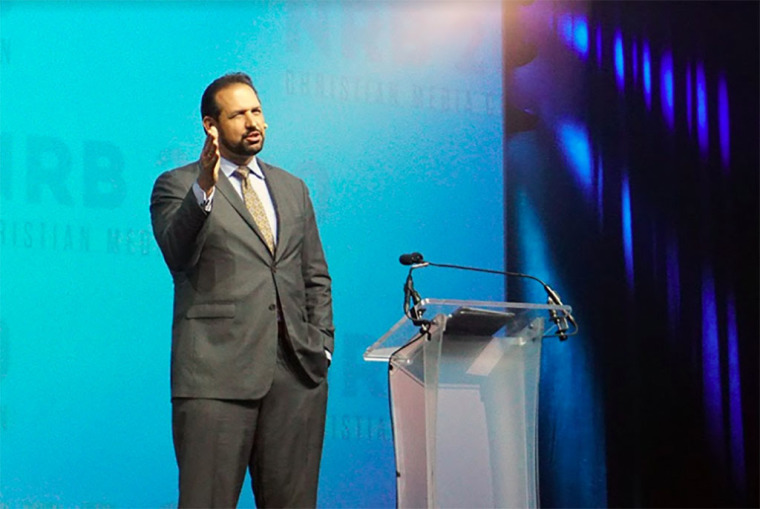 Seeing Jesus through Eastern eyes and understanding the person and significance of the Son of God within His own cultural context is "critical" to reaching Muslims with the Gospel, a former self-described "apologist for Islam" advises Christians in the West. 
"People in the West have historically tended to think of Jesus as the icon of Western imperialistic religion," author and Christian apologist Abdu Murray told The Christian Post. "Sadly, Easterners also have come to think of Jesus that way. They associate Christianity or Jesus with colonialism and imperialism.
"If Westerners understand the Eastern Jesus, then they can show Jesus who was actually authentic, who speaks the language, who understands the issues, who understands the cultural phenomenon that Easterners deal with, whether they're Muslims, Hindus or otherwise," he said.
"The Westerner can then say, 'The Jesus I'm offering you is the Jesus who looks just like you, who acts just like you, who understands the things that you go through.' That Jesus becomes much more attractive. He's not a Western export to the East; rather, He's an Eastern import. Offering Jesus to the Easterner in an authentic way that relates to them isn't just helpful when presenting the Gospel, it's absolutely critical."
As the senior vice president of Ravi Zacharias International Ministries, Murray knows a great deal about reaching Muslims with the truth of the Gospel. For most of his life, the former lawyer was an "apologist for Islam," he told CP, describing himself as a "proud Muslim who believed Islam was the only way."
After a nine-year investigation into the historical, philosophical, and scientific underpinnings of the major world religions and views, Murray came to the realization that "the God of Christianity was greatest possible being."
"Then," he said, "my searching culminated, and I realized that the one I was searching for all along was the God of the Bible."
In collaboration with Zacharias, who has authored or edited over 25 books in the fields of theology, apologetics, comparative religion, and philosophy, Murray is releasing a book titled, Seeing Jesus From the East: A Fresh Look at History's Most Influential Figure.
The purpose of the book, Murray said, is twofold: "One, we wanted to recapture the sense of Jesus' fundamental Eastern-ness and how He speaks to both Easterner and Westerner alike," he said. "We want the Easterner to see Jesus as someone they can identify with, and the Westerner to see that it isn't the West that influenced Christianity. Two, we wanted to demonstrate how Christianity changed the West forever by introducing ideas, essential works, and dignity of all human beings. These changed the trajectory of history."
The idea for Seeing Jesus from the East was originally pitched to Zacharias by Muslim-turned-Christian apologist Nabeel Qureshi, who died from stomach cancer in 2017 before the book could come to fruition.
Click here to read more.
SOURCE: Christian Post, Leah MarieAnn Klett