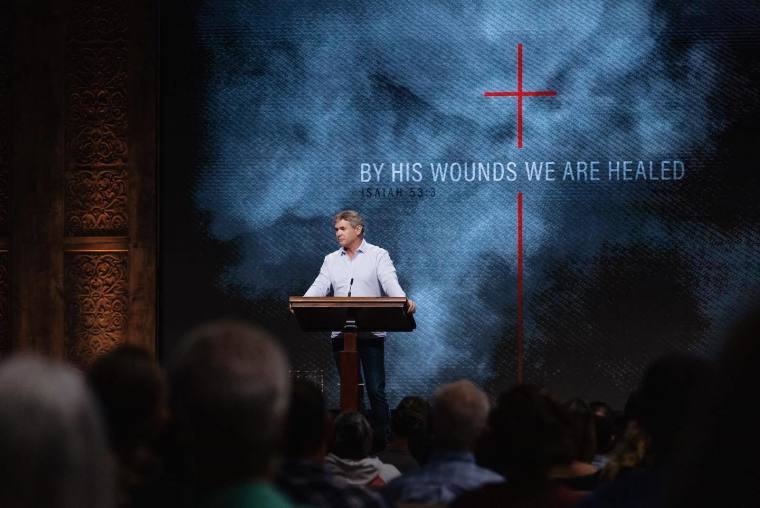 Increasing numbers of California churches are planning to restart public services on May 31, Pentecost Sunday, regardless of what the governor of the state says.
Church United, a network of approximately 3,000 churches representing 2.5 million members in the Golden State, has announced its intentions to reopen before the state sets in motion the third phase of its reopening plan, which permits modified reopening of houses of worship.
Around the nation, a robust debate has emerged as to how much state entities can restrict certain freedoms, particularly religious worship by deeming it "nonessential" in order to prevent further spread of a disease and stem a public health crisis.
"Our fear is simply this," Governor Gavin Newsom said, as was reported by The Center Square Saturday, "Congregations of people from far and wide coming together in a closed space at a large scale remains a point of concern and anxiety for us. We are working on guidelines for physical distancing and working with faith leaders talking about unique conditions in their own facilities. Nothing is etched in stone."
Matt Brown, who pastors Sandals Church in Riverside, blasted the governor's decision to deem churches "nonessential."
"He didn't ask us. He overstepped and he's overreached," Brown said. "And he needs to step back and he needs to declare that the church is an essential part of what we do as Americans, as what we do as Californians."
Pastor Jack Hibbs of Calvary Chapel Chino Hills explained in a phone interview Tuesday with The Christian Post that it is the pastor's burden to minister to the people, particularly those in his congregation, and to continue to proclaim the Gospel.
"When we look around at this crisis, the issue of not exactly meeting the criteria of what is defined as a church — meaning our getting together, our fellowship with one another — the mandate given to us from Scripture to pray for one another even to the point where we are to lay hands on the sick and pray for them.
"The Christian ought to be the wisest, ought to be the best, the most resourceful citizen in any community. So by no means do we desire to resist the authorities that be according to Romans 13," which speaks about how followers of Jesus are to conduct themselves in relation to the governing authorities.
He added: "In fact, we have been extremely compliant for over two months, our state, when petitioned, when we asked our governor's office: 'Where are you placing the value of the church? The fact that we provide mental and spiritual health and stability at such a critical time, where do you place us in priority?'"
Click here to read more.
SOURCE: Christian Post, Brandon Showalter