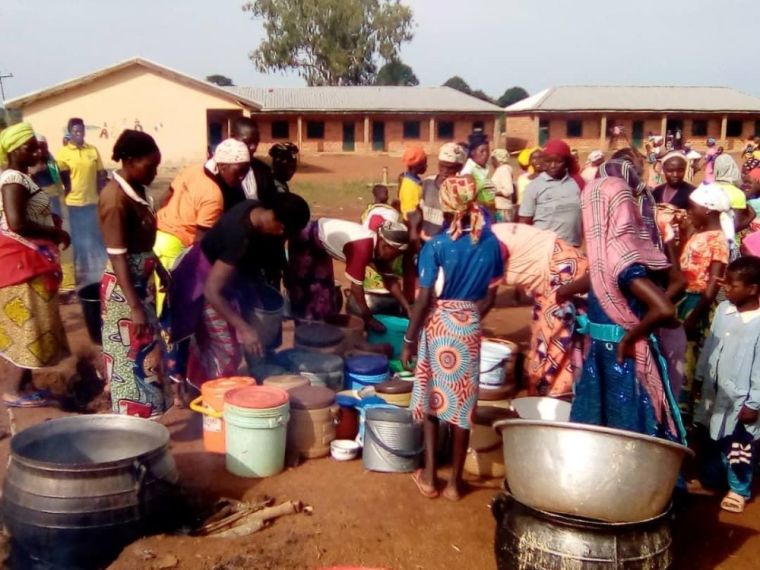 Armed Fulani herdsmen attacks on farming villages in the Kaduna state of Nigeria have continued as reports suggest that at least 20 people were killed in a series of attacks last week. 
The National President of the Adara Development Association, Awema Maisamari, announced last Friday that four days of attacks from May 18 to May 22 targeting several villages in the Kajuru local government area have led to the deaths of at least 20 people.
"There were daily attacks and destruction from Monday to Thursday in the remote settlements of Magunguna, Idazo, Ungwan Galadima, Ungwan Guza, Etissi, Ungwan Ma'aji, Ungwan Dantata, Ungwan Araha 1 & 2, Ungwan Goshi, Ungwan Shaban, Ungwan Jibo, Ungwan Maijama'a, Ungwan Sako, Ungwan Maidoki and Ungwan Masaba," Maisamari said in a statement, according to The Punch newspaper.
The Adara, a majority Christian people group, is one of the largest ethnic groups in southern Kaduna.
"As of [last Friday afternoon] 20 persons have been killed, several others are either injured or missing," the Adara Development Association head added.
Maisamari said the "traumatized community members are reeling in pain" and "wondering why this contrived anarchy is still being condoned by the powers that be."
"Since January, killings, maiming, burning, looting and kidnapping have continued unabated from village to village," he said. "There have been 63 terrorist attacks and kidnapping incidents, more than 107 people killed, about 49 persons injured, more than 66 men, women and girls abducted for ransoms, more than 111 houses burned. Thirty-two villages were destroyed and 20,000 persons displaced, especially in the last two weeks."
Kajuru resident Alheri Magaji, who leads the nonprofit Resilient Aid and Dialogue Initiative and is the daughter of the current leader of the Adara Chiefdom, told The Christian Post on Tuesday that she has heard of at least five people who were killed in the latest round of attacks in Kajuru.
She said that as many as 4,000 people are internally displaced in the Kallah district in Kajuru following the last spate of attacks.
"They are literally ones with nothing to eat tomorrow," she said. "I've been trying to make a few calls to see what we can raise for them."
Click here to read more.
SOURCE: Christian Post, Samuel Smith