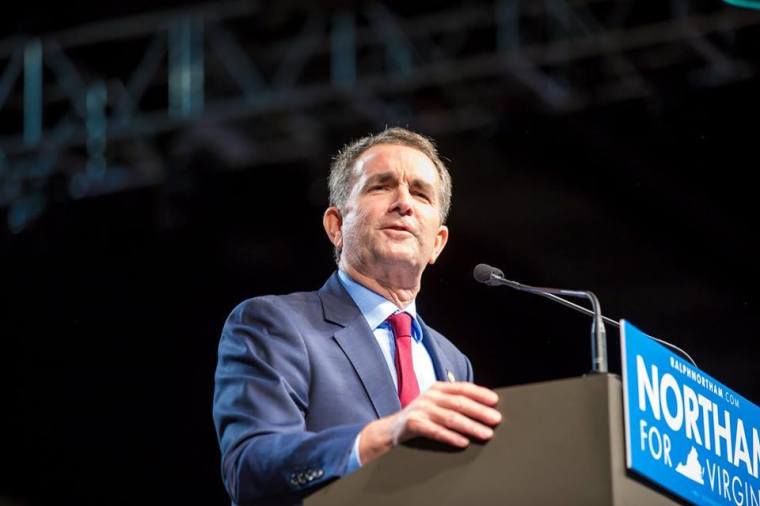 A Virginia pastor, who was served a summons for holding a service for 16 people on Palm Sunday, and his church have filed a federal lawsuit against Gov. Ralph Northam for issuing executive orders banning religious gatherings with more than 10 people, saying it violated the Virginia Constitution.
Liberty Counsel, which is representing Pastor Kevin Wilson and Lighthouse Fellowship Church on Chincoteague Island, filed the lawsuit Friday against Northam, whose COVID Order 55 provides for a penalty of up to a year in jail and/or a $2,500 fine.
Police served a summons to Wilson for holding a church service on April 5 for 16 people spaced far apart in a sanctuary that is rated for 293 people, Liberty Counsel said in a statement.
A police officer entered the church without identifying himself and "abruptly" told the congregation "they could not have more than 10 people spaced six feet apart," the law firm said.
"Then, after the service, two police officers entered the church in full mask and gloves and asked to speak with the pastor. They issued him a summons and informed him that if he had service on Easter, all attending would get the same summons."
Liberty Counsel said the parking lots of multiple commercial establishments were filled with hundreds of cars Thursday. "Yet, Gov. Northam criminalizes religious worship that exceeds 10 people."
"Governor Ralph Northam has clearly discriminated against Lighthouse Fellowship Church which provides essential physical, emotional and spiritual services to the community," The law firm's chair, Mat Staver, said. "This church does not have internet and cannot flip a switch to broadcast online."
Click here to read more.
SOURCE: Christian Post, Anugrah Kumar