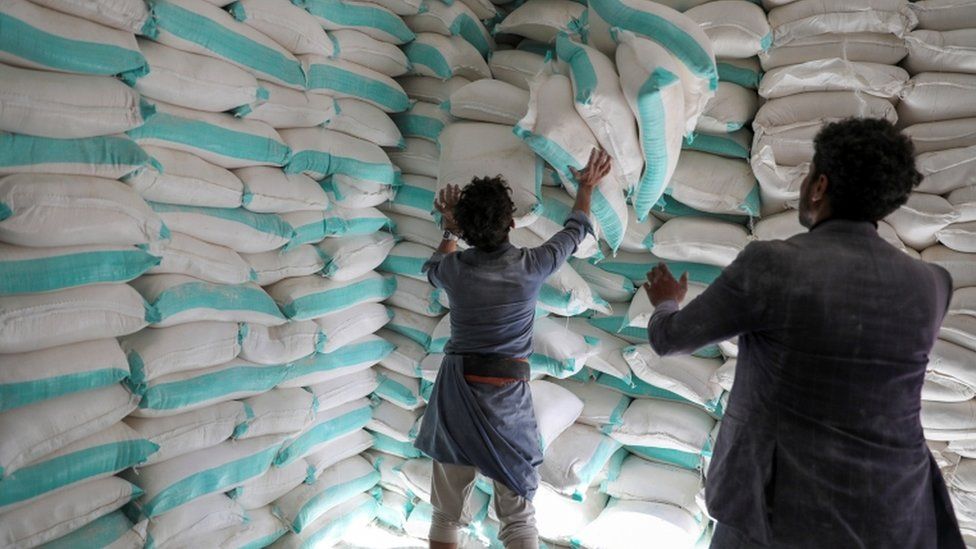 An estimated 300,000 people could begin starving to death daily in "multiple famines of biblical proportions" within months amid the coronavirus pandemic, warned head of the World Food Program David Beasley.
Describing the coronavirus pandemic as "the worst humanitarian crisis since World War II" in a presentation to the United Nations Security Council Tuesday, Beasley warned that the number of people suffering from hunger could go from 135 million to more than 250 million and urgent action was needed, especially when it comes to vulnerable populations in conflict-driven countries.
"If we can't reach these people with the life-saving assistance they need, our analysis shows that 300,000 people could starve to death every single day over a three-month period," Beasley said.
He requested $350 million in new funding to set up a network of logistics hubs to keep worldwide humanitarian supply chains moving while urging warring factions in conflict-driven countries to allow them to serve people at risk of hunger.
"If we don't prepare and act now — to secure access, avoid funding shortfalls and disruptions to trade — we could be facing multiple famines of biblical proportions within a short few months," he said.
The Global Report on Food Crises 2020, a consensus-based assessment of acute food insecurity situations around the world by 16 partner organizations, noted that the 135 million people recorded in 2019 as suffering from hunger was the highest in the four years since the report was first published. The current situation, the report notes, is likely to be much worse as it did not factor in the shock of the coronavirus pandemic.
"The acute food insecurity forecasts for 2020 were produced before COVID-19 became a pandemic and do not account for its likely impact in food crisis countries," the report said.
Click here to read more.
SOURCE: Christian Post, Leonardo Blair