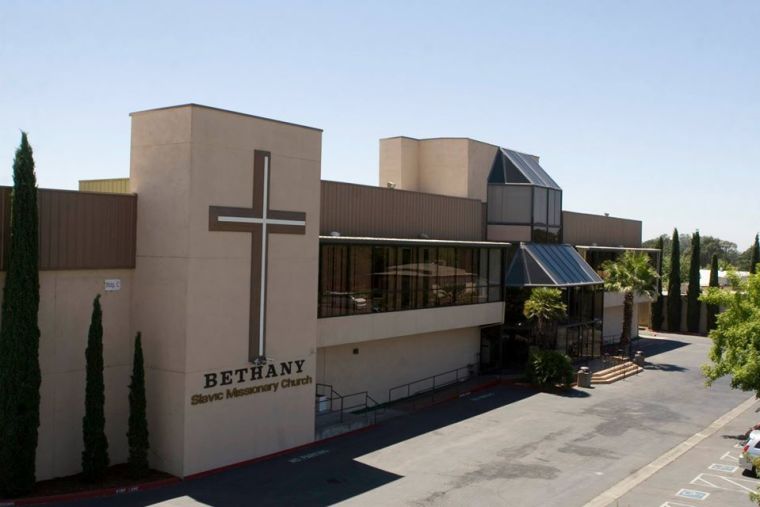 Two members of Bethany Slavic Missionary Church, a megachurch linked to dozens of coronavirus cases in California, have reportedly died as officials push back against allegations they have been regularly flouting the state's social distancing guidelines.
It was unclear if the members died as a result of the coronavirus but Slavicsac.com reported on Sunday that Victor Thor, the 82-year-old assistant to the church's lead pastor, Bishop Adam Bondaruk, and Pyotr Bortnovskiy, 69, a sound engineer at the church, both died.
The deaths come after Sacramento County health officials accused the 3,500-member church of blatantly violating the stay-at-home orders designed to slow the spread of the coronavirus, The Sacramento Bee reported.
Dr. Peter Beilenson, the county's health director, told the publication that 71 people linked to the church, including congregants and people they know, have been infected with the virus, including one person who has died. So far, the outbreak connected to the church accounts for almost one-fifth of the coronavirus cases in the county.
In a press release published by the church on Friday, church officials said The Sacramento Bee's report was misleading.
"Bethany Slavic Missionary Church believes in the value of community health and human well-being. The church has complied with all federal, state, and local guidelines and regulations at the time of issuance," the church said, stating several steps they have taken to help stem the spread of the coronavirus, including closing their doors on March 18 and moving all church meetings online.
"It has been reported that 71 members of this church had fallen ill. These reports are believed to be inaccurate and falsely place the emphasis on this church. The official Sac County website article 'COVID-19 Update, April 1' reads as follows: 'Approximately one-third of the confirmed cases in Sacramento County are linked to gatherings related to churches.' This number has been falsely linked to Bethany Slavic Missionary Church. Media repetition of such unfounded representations invite ridicule, hatred, and violence against our church community," the church said.
Click here to read more.
SOURCE: Christian Post, Leonardo Blair