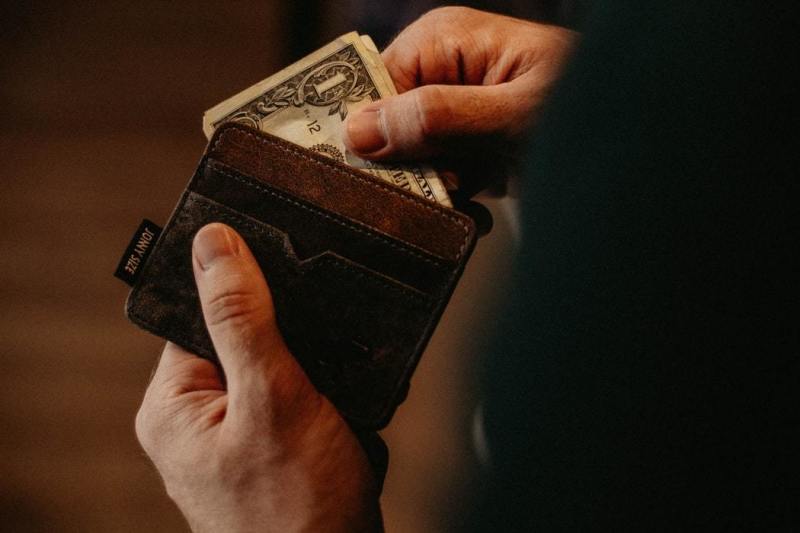 The Bible offers 500 verses on prayer, fewer than 500 verses on faith, and more than 2,000 verses about money!
In fact, 15 percent of everything Jesus ever taught was on the topic of money and possessions – more than His teachings on heaven and hell combined.
Now, to be clear, just because there are more verses about money does not mean that it is a more important subject than things like prayer and faith. Instead, it just shows us how interwoven money is into our everyday lives.
Jesus warned us that you can't serve both money and God simultaneously. You will end up loving the one and hating the other. You will be devoted to the one and despise the other.
I take that to mean there is a huge temptation to distort the role money has in life. Once it becomes a preoccupation and takes priority in your life, it really becomes your master. (See Matthew 6:24.)
When that happens, you are at risk of losing your soul.
"What does it profit a man if he gains the whole world but forfeits his soul? Is anything worth more than your soul?" (Matthew 16:26).
Jesus also taught that wherever your treasure is, that's where your heart will be also. So if you spend yourself stockpiling your treasures here on earth, that will be the focus of your attention and you will lose it all in the end. You'll never see a hearse pulling a U-Haul because you can't take it with you!
Stop for a moment. Be brutally honest with yourself. Where are you at with all this?
•  Are you spending more of yourself on building wealth instead of nourishing your soul? Why or why not?
Click here to read more.
SOURCE: Christian Post, Todd Isberner