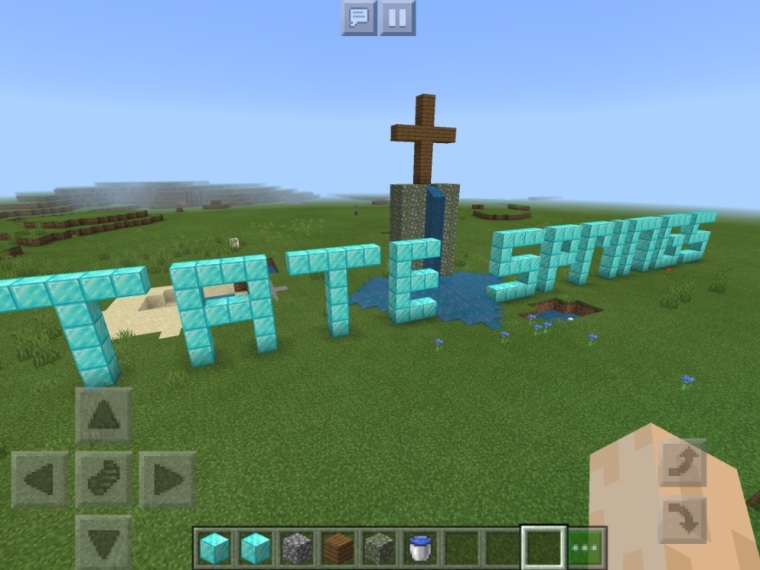 As churches across the country change their plans for Easter Sunday in response to coronavirus, one congregation in Texas will be taking their Easter Egg hunt to the digital world.
Tate Springs Baptist Church of Arlington, Texas, will hold an Easter Egg Scavenger Hunt on a customized Minecraft game on Easter Sunday, which falls on April 12.
Jared Wellman, lead pastor of Tate Springs, told The Christian Post that the digital Easter egg hunt event came as a way to better engage younger children with the church's online services.
"I noticed that as we've moved to online streaming services that the content is not necessarily engaging for younger kids," explained Wellman. "I thought, 'We need to engage kids somehow, especially on Easter.' Of course that's difficult without the traditional egg hunt, which we were going to offer."
Wellman said he talked with Tate Springs' Family Pastor Curtis James about the issue and he with his ministry team responded with the Minecraft egg hunt.
"Our ultimate goal in all we do is to show and share the message of Jesus," said Wellman. "As a church, holding a virtual egg hunt for the purpose of holding a virtual egg hunt would be no different than just asking kids to play a video game, and that's not why we exist as a church."
"So we created a sign-up form for the event to gather email addresses so that we can do our best to follow up with participants electronically to make sure they get access not only to the private server on Easter, but to the explicit message of the resurrection of Jesus."
Click here to read more.
SOURCE: Christian Post, Michael Gryboski