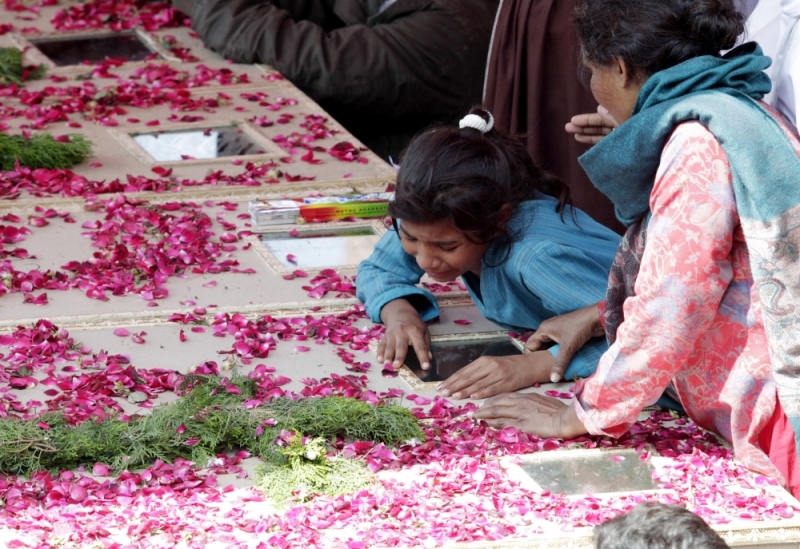 "It has always seemed to me that what I write about is humanity in extremis, pushed to the unendurable, and that it is important to tell people what really happens in wars …"
– Marie Colvin, correspondent for the British newspaper The Sunday Times, who died in 2012 while covering the siege of Homs in Syria.
This is a story about a segment of humanity in extremis — people caught either in a war against religious freedom, in the crossfires of actual military combat, or both — and in the grip of the deadly coronavirus pandemic that is sweeping the world like a raging forest fire.
Pushed to the limits of their endurance due to brutal religious persecution in their home country of Pakistan, Mariam and her husband, Munir (not their real names), fled to Bangkok, Thailand. Their visitors' visa, which allowed them to stay for three months, expired and forcing the couple underground.
"Thailand is not a signatory to the Geneva Convention on Refugees," said Peter Bhatti in an interview. Bhatti is the chairman of International Christian Voice, a Toronto-based NGO that advocates for the human rights of Pakistan's beleaguered faith minorities.
"This means refugees have no rights there, no access to education or healthcare, and no right to work and make a living. Most continue to live there as illegal aliens because religious extremism in Pakistan is escalating day by day."
Bhatti — brother of Pakistan's Shahbaz Bhatti who was gunned down in cold blood nine years ago for defending the rights of Christians and other minorities in that country— explains the tragic end to Mariam's story: Caught by Thailand's immigration police and locked up in the notorious Immigration Detention Centre, Mariam died of complications in childbirth after being denied the medical care she desperately needed.
That was in relatively better times, before the COVID-19 outbreak hit Thailand.
Click here to read more.
SOURCE: Christian Post, Susan Korah