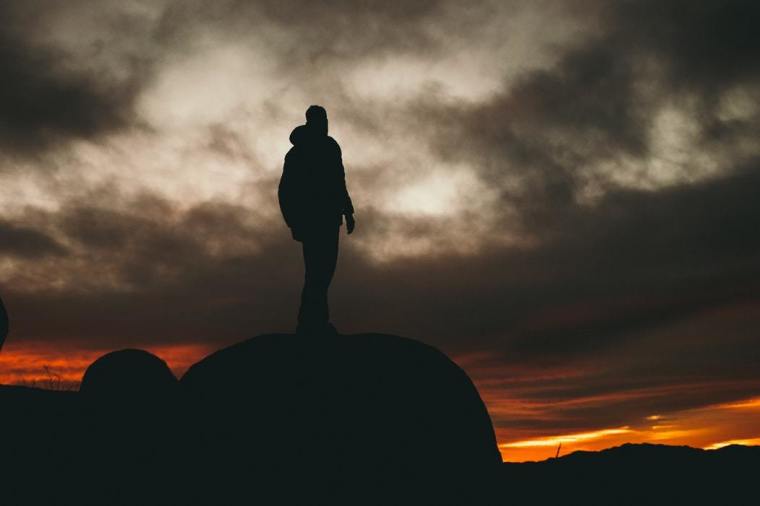 It was late February, and my sister, whose a John Hopkins graduate student studying Immunology, sent me an article in Facebook messenger about the CDC confirming the first possible case of community transmission of  COVID-19 in the United States, and her exact words were: "It's definitely coming for us."  
I remember feeling sort of taken aback by her words, in disbelief, at even attempting to contemplate the idea of this mysterious new virus that's wreaking havoc halfway around the world, from ever becoming a serious threat to life and livelihood here in the United States.
I mean, Contagion was just a movie right? And yet, here we are, several weeks into living in a reality that feels like a movie on Netflix, and for most of us, it felt like all the excitement and enthusiasm we had for 2020, and a new decade, evaporated along with millions of jobs and trillions of dollars, all within three short weeks. Our nation is now in the midst of a crisis truly unprecedented that few of us saw coming that rivals the direct impact 9/11 had, and is really akin to the kind of national involvement Pearl Harbor and World War II had on us.
Within three weeks trillions of dollars, 401K plans, Retirement Investments, Savings, and nearly 10 million jobs vanished in thin air, with small businesses collapsing around the country. There have been over 350,000 cases of Coronavirus confirmed (God only knows how many are unconfirmed) over 13,000 lives have been lost, and all of our lives have in some way been affected by a virus that is so small we cannot even see it with the naked eye, and the health experts have stressed that this isn't over yet, in fact the worst may still be ahead.
We often go through our lives with the illusion that we have some sense of control, after all, we have electronic gadgets we use at our fingertips, plans and routines that we regularly make, and distractions that abound that help us feel like our hands are on the wheel with where our lives are going, but the reality is that ultimately, we have no control over what happens, only God does. What we do have control over, is how we individually, and as a nation, respond to this crisis and whether we choose to listen to what our Creator and Maker may be trying to tell us through all this.
"The World is quieter now. We just have to listen. If we listen, we can hear God's plan." Timely words in light of the times we are living in, spoken ironically from the 2007 Will Smith film, I Am Legend. I don't pretend to give a theological pronouncement on why God has allowed the coronavirus. The Bible is clear that the breaking of our perfect relationship with our Creator in Paradise resulted in a curse that turned the world more upside down than in Stranger Things.
Something is wrong with the world, believers and skeptics agree on that point, but do we respond to these things looking upward with fists in the air or down on our knees? God has a habit throughout History of conforming chaos, crisis and confusion to His ultimate ends, and that involves interrupting our lives to get our attention, and to beckon our hearts to give Him room. And, while we don't know Why God has specifically allowed this, I do believe we can know What He is saying to us in this: Be Still and Know I Am God (Psalm 46:10).
Click here to read more.
SOURCE: Christian Post, Stephen Mitchell