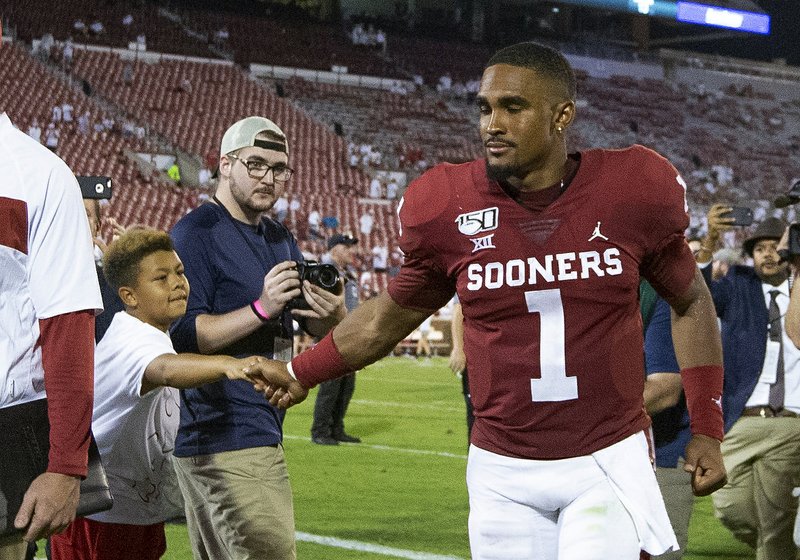 In a surprise move, the Philadelphia Eagles selected Oklahoma Sooners quarterback Jalen Hurts in the second round of the NFL draft on Friday.
Hurts represents good value at No. 53 overall, but the Eagles are locked into quarterback Carson Wentz, having just handed him a four-year, $128 million extension in June.
Philadelphia values having a "second quarterback" – the organization doesn't even like using the term "backup", a philosophy that was validated when Nick Foles stepped in for an injured Wentz in 2017 and completed the Eagles' Super Bowl run. Still, this pick is a bit of a shocker.
Hurts joins Wentz and Nate Sudfeld, who was recently re-signed to a one-year deal, in the QB room.
SOURCE: ESPN, Tim McManus