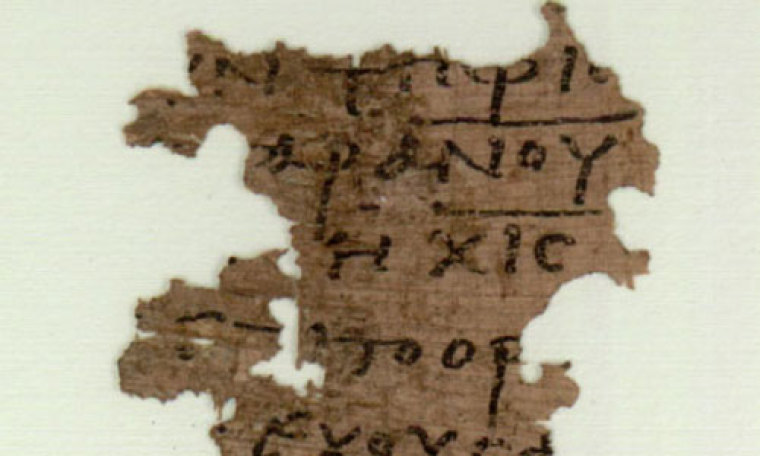 An academic from the U.K.'s Oxford University has been arrested as part of an investigation into the theft and unauthorized sale of ancient Bible fragments to Hobby Lobby Stores in the U.S. The Museum of the Bible in Washington, D.C., displayed the fragments temporarily.
The accused, identified as Dr. Dirk Obbink, a 63-year-old professor of papyrology at Oxford who allegedly stole the fragments belonging to the Oxyrhynchus collection in the Sackler Library, was arrested Thursday by Thames Valley Police, according to The Telegraph.
The Oxyrhynchus Papyri is a group of manuscripts that were discovered during the late 19th and early 20th centuries at a spot where ancient inhabitants of the city of Oxyrhynchus dumped their garbage of over 1,000 years.
Obbink "has been released under investigation," a police spokesman was quoted as saying.
The Egypt Exploration Society, a British nonprofit excavation organization that works in Egypt and Sudan which owns the collection, issued a statement last October accusing Obbink of selling fragments of the Oxyrhynchus Papyri, after which the university suspended the professor.
The EES said 11 of the 13 missing fragments were sold "without authorization" to Hobby Lobby Stores, a U.S. arts and crafts chain, and they ended up in a collection belonging to the Museum of the Bible, which was founded by the evangelical Green family. The family also owns Hobby Lobby.
"The MOTB has informed the EES that 11 of these pieces came into its care after being sold to Hobby Lobby Stores by Professor Obbink, most of them in two batches in 2010," the EES said.
Click here to read more.
SOURCE: Christian Post, Anugrah Kumar