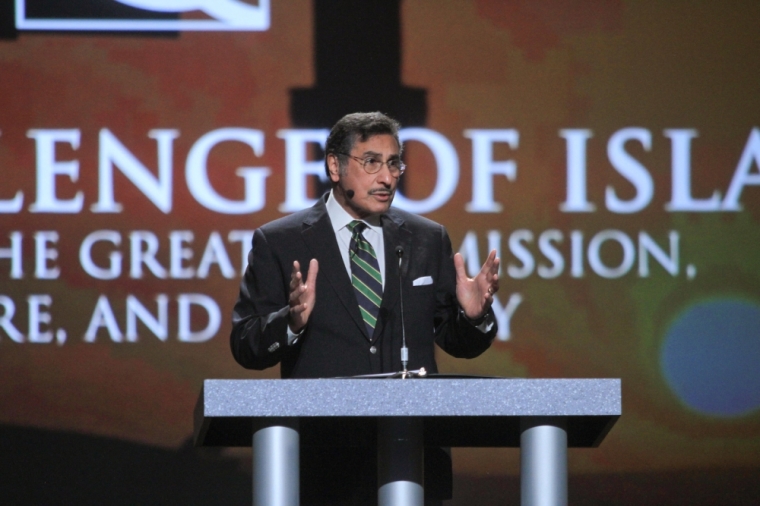 Prominent pastor and author Michael Youssef issued a blistering condemnation of the entertainment-driven church, warning that the judgment of God will fall heavily upon the Church if it fails to return to His plan for discipleship.
"The Apostle Peter said that the judgment of God begins in the household of God, so we really need to start with the Church and begin to clean house," the 71-year-old founder of Leading The Way television ministry and pastor of the 3,000-member Church of The Apostles in Atlanta, told The Christian Post.
"So-called evangelicals have departed from the biblical orthodoxy and all sorts of falsehoods have crept into the pulpits. We've basically decided that we're going to choose which part of the Bible we like and which part we don't like. And this is really all across the board; it's a very sad day for the Church."
Youssef, who has authored over 40 books and whose programs are broadcast in 26 languages worldwide, identified high-profile pastors who fail to address the reality of sin from the pulpit and instead focus on the "gospel of positivity" as particularly dangerous "wolves in sheep's clothing."
"They do it so sweetly," he said. "They smile as they do it and it's scary. You see this all the time: They are so focused on being positive that they refuse to talk about sin. They say, 'God doesn't really care about those things.' It's hard to hear from the pulpit that there is such a thing as sin and God redeemed that sin on the cross, but we need to confess and repent. It's much easier to hear, 'God loves you the way you are and you don't have to change, you don't have to leave your lifestyle regardless of how sinful it is.
"So the younger generation is saying, 'Hey man, I like this stuff. It caters to my fleshly desires. I'm warning the average person in the pew, particularly the younger generation, don't be misled. Don't be taken in by this sweet, smooth-talking pastors who say, 'We can't be absolutely sure about the biblical truth. Truth is basically relative.'"
Youssef, who served as an Episcopal priest in the 1980s, recalled how the mainline Episcopal denomination "lost the war to the secularists, to the apostates, to those who did not want to accept the claims of Christ." In 2015, The Episcopal Church voted to formally approve same-sex marriage in the denomination.
Now, he warned, the same thing is happening in the wider evangelical church.
"I'm very concerned," he stressed. "I'm not alone. I have so many dear friends like Dr. Albert Mohler and many others who are standing shoulder to shoulder in saying, 'No, we've seen this scenario before, and we know it's not going to end well.'"