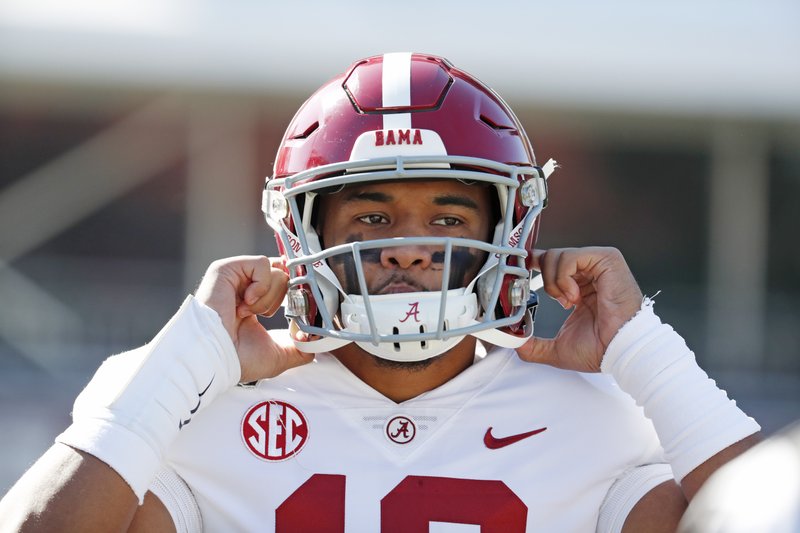 The Miami Dolphins selected Alabama's Tua Tagovailoa with the No. 5 pick in Thursday night's 2020 NFL draft with hopes he will be the answer to their long-standing franchise quarterback question.
After months of debate about whether to take Tagovailoa or Oregon's Justin Herbert, the Dolphins made their choice clear by going with the left-hander who has the talent to change a franchise if he stays healthy.
Dolphins general manager Chris Grier and coach Brian Flores did substantial homework on each of the top quarterbacks, but it was their desire for a player who exuded leadership, charisma, the "it factor," accuracy and playmaking ability that made Tagovailoa the choice.
Miami also was Tagovailoa's preferred destination from the moment he declared for the NFL draft, according to sources close to the quarterback, who said he's ecstatic to land with the Dolphins.
Through all the smokescreens and negative reports on Tagovailoa, the Dolphins loved the Alabama signal-caller for over a year and got comfortable enough with the medicals to take him. They kept their true plans close to the vest in hopes of preventing teams for trading ahead of them for him. Ultimately, they resisted trading up, waited it out and landed Tagovailoa.
Tagovailoa was the most efficient quarterback in college football history with a 199.4 career passer efficiency. He has the best career touchdown-interception ratio (7.91, 87 TDs to 11 INTs) in FBS history with a minimum of 70 passing touchdowns. He also has the best QBR (93.5) and yards per attempt (10.88) of any quarterback since at least 2004.
Many Dolphins fans will be ecstatic with this pick. A group of them began the "Tank for Tua" campaign that became popular throughout the 2019 season, and even though the Dolphins ultimately didn't tank, winning five of their last nine games for a 5-11 finish, they still ended up with their guy.
Click here to read more.
SOURCE: ESPN, Cameron Wolfe