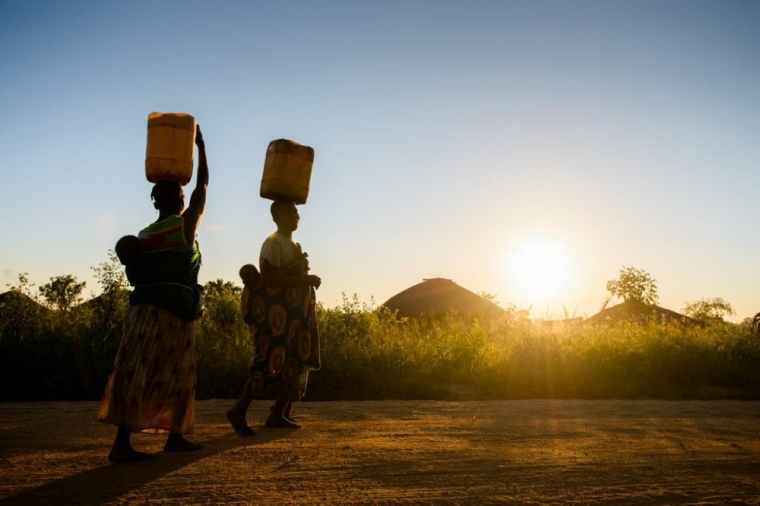 Radical Islamic militants in the majority-Christian country of Mozambique have their eyes set on instituting Sharia law and have killed hundreds and displaced thousands in Southeast Africa.
Over the last two years, over 100,000 people have been displaced from their homes and farms in the northern province of Cabo Delgado due to increased massacres carried by terrorists.
According to the Directorate-General for European Civil Protection and Humanitarian Aid Operations, hundreds of villages have been burned or are now completely abandoned after jihadists carried out an "indiscriminate campaign of terror."
Voice of America News reports that in recent weeks, jihadists seized government buildings, robbed banks, blocked roads and raised their black-and-white flags over towns and villages across the province.
The U.S. news outlet reports that the militants also released a propaganda video after a recent attack in which a jihadi is seen telling fearful residents "we want everyone here to apply Islamic law."
In the recently released video, the jihadists don't cover their faces.
"We don't want a government from unbelievers, we want a government from Allah," a militant was quoted as saying in the video in the local Kimwani language.
The video gives the world a glimpse at the militants' identities that have largely remained secretive and hidden. They are believed to be members of a group called Ahlu Sunnah Wal Jammeh. The group is known locally by the name al-Shabaab but is not believed to have any affiliation with the extremist faction active in Somalia and Kenya that goes by the same name.
"The hidden enemy has no face, no proposal, no interlocutor with whom one can talk," Bishop Luiz Fernando Lisboa of the Diocese of Pemba, told Vatican News.
The video appeared to have been filmed in the port town Mocimboa da Praia, where the militants launched an attack in late March. The town is also where the militants staged their first attack in 2017 on police and military bases. The area is rich with gas projects worth billions.
Click here to read more.
SOURCE: Christian Post, Samuel Smith