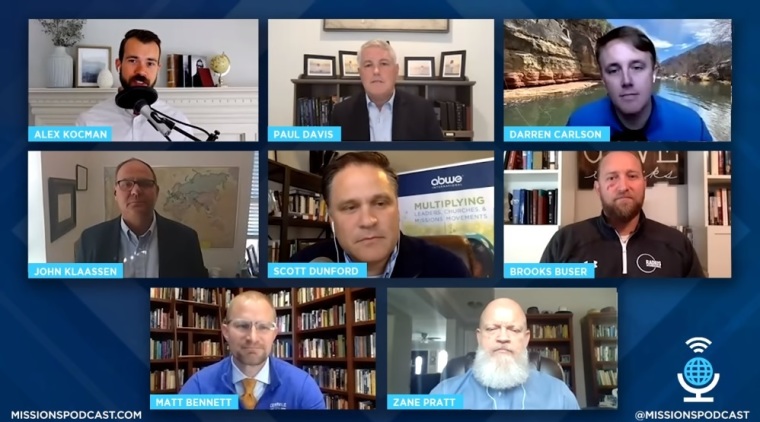 A group of experts on Christian missions and former missionaries weighed in how the coronavirus pandemic and subsequent shutdowns are impacting overseas missions.
ABWE International hosted a two-hour episode of The Missions Podcast streamed on social media Monday that featured multiple experts on missionary work.
When asked about how the coronavirus shutdowns were impacting impact mission work, ABWE President Paul Davis posited that "short term missions," or mission trips that last only a week or so were the most endangered from the pandemic.
"Who are the missionaries that are still engaged? Where is their ministry still going on? Its places where there are long-term missionaries who have devoted decades of their life to cultural and language acquisition," said Davis.
"Those are the people that are still there, they're still engaged in ministry, still active, those are the people that churches are seeing and are able to communicate with."
Alex Kocman, director of advancement and mobilization for ABWE, responded that he had "seen a bottoming out of a lot of interest in certain tracks," however, he was optimistic about their future.
"Short-term trips … tend to be recurring throughout the calendar year, so we still have people that are asking, that are interested in those things," Kocman continued.
Kocman noted that where his organization has seen a "slump" in interest has been in "midterm" missions, which are generally considered missions that go for one to four years.
"I think the reason for some of that drop off is because there's the ambiguity of you don't know when you're going to leave for the field, but also the length of the commitment," he explained.
"Midterm is requiring you to step away from life for a period of years, potentially, but you're not sure when that's going to happen."
Kocman also reported "a major slump-off" in interest for medical missions and healthcare workers, but stressed that "it's not at crisis level yet," calling it "still within the realm of normal market fluctuations."
Darren Carlson, president of Training Leaders International, believes that a 20 percent to 30 percent drop in giving to mission agencies was likely, but that this impact would probably not hit them until "early next year."
"If people don't have jobs, then they're not going to give," said Carlson. "If you are a mission agency that's primarily a high skill worker, high tech, you might survive. But if you're a pure labor worker, service worker donors, your mission agency is in trouble."
Carlson observed a pause in short-term missions, adding that he saw this as "a case study on whether that will affect mobilization or not."
"Everyone says that short-term missions is the key to mobilization long-term. Whether that's true or not is up for debate, but it's about to not be," he added.
Click here to read more.
SOURCE: Christian Post, Michael Gryboski