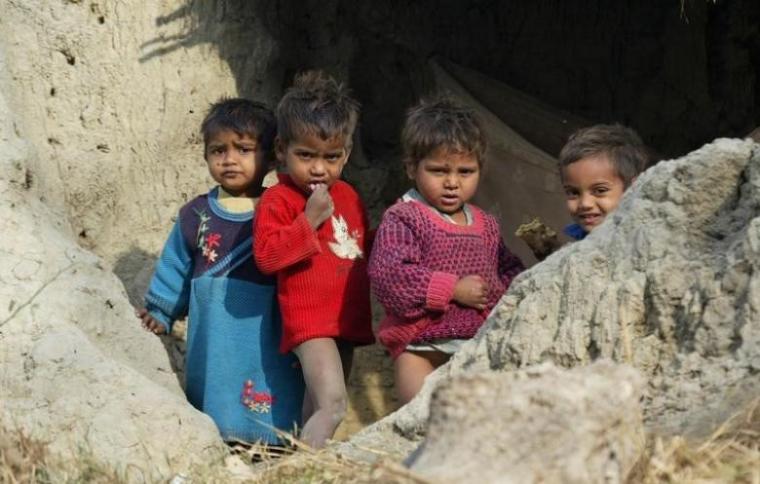 As coronavirus spreads across the world, many are warning of the potential catastrophic consequences in poor countries with little infrastructure and few resources.
Recent media reports from India have highlighted the challenges for the nearly 1 billion adults and children living in overcrowded slums and more attention on developing countries are expected to increase in coming weeks. World Vision recently released a report showing, "Secondary impacts will threaten many more children's lives than COVID-19 itself." Major funders, such as the World Bank and U.S. government, are now providing billions to help developing countries.
Children in these settings are particularly vulnerable due to their reliance on caregivers and other community systems that provide for their care and protection. While data suggests children are often spared from the most severe physical symptoms of the coronavirus, vulnerable children around the globe will experience devastating impacts.
The burden of the virus on their families and communities will significantly increase the number of children who are at risk of being placed into orphanages or forced onto the street, as families and caregivers try to survive in extreme poverty and illness, and, sadly, with loss of lives.
Lessons from past infectious disease outbreaks have taught us to not forget the children in low-income countries, specifically recognizing the importance of supporting families to care well for their children during and after a crisis.
Lessons learned from HIV/AIDS
HIV/AIDS remains one of the world's most serious health and development challenges ever since the first cases were reported in 1981, with 32 million deaths globally.
When American Christians responded with empathy and generosity during the epidemic and the resulting "orphan crisis," they focused funding on the building of orphanages throughout Africa. One 2004 study reflected on the previous 10 years of response to the epidemic in Zimbabwe, and it found a doubling in the number of registered orphanages (we know many more were likely not legally registered) and that 85 percent of the funding for those orphanages came from faith-based sources.
The problem is that decades of academic research shows that children develop best in families, as compared to orphanages or children's homes. Sadly, most donors and volunteers were not aware of the negative impact orphanages have on children.
A similar story is told in the response to the 2014 Ebola outbreak in West Africa where over 11,000 deaths occurred. The same public health methods were used in the Ebola outbreak as the COVID-19 response, including social distancing and quarantine. As the death count rose and communities shunned the sick, children were orphaned or separated from family, even extended family.
Recognizing the impact Ebola was having on children, the Liberian government created guidelines to build on a strong framework for supporting family care, stating the priority of keeping children with their families, extended families, and communities. And when that was not possible foster care should be prioritized over orphanages. Despite these efforts, the number of orphanages increased.
Click here to read more.
SOURCE: Christian Post, Elli Oswald