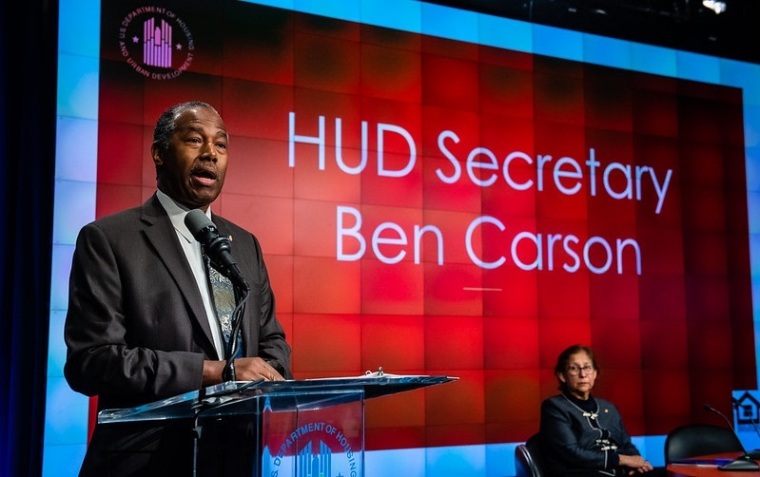 A leading secular legal group says the Department of Housing and Urban Development has agreed to pay $17,800 after settling a lawsuit related to Secretary Dr. Ben Carson's participation in a Bible study and his daily schedule that might include a Bible study.
Last Thursday, the Wisconsin-based Freedom From Religion Foundation announced that it, along with the Citizens for Responsibility and Ethics in Washington, settled a federal lawsuit filed after the denial of a Freedom of Information Act-related request by the agency.
FFRF and CREW filed a lawsuit in January 2018 accusing the agency of a pattern of rejecting requests to waive fees associated with processing their FOIA requests.
The requests filed by both groups were for the disclosure of records related to the influence Carson's family members have at HUD, emails Carson or other HUD officials have exchanged with a ministry that leads a weekly Bible study for top political leaders, any internal correspondence regarding the weekly Bible study that Carson sponsors, and copies of Carson's daily schedules schedule that include the daily Bible study.
The organizations claim that under FOIA law, agencies should produce requested documents at "no charge" to the requester if "the disclosure of the information is in the public interest because it is likely to contribute significantly to public understanding of the operations or activities of the government and is not primarily in the commercial interest of the requester."
Both organizations requested that HUD waive fees associated with their FOIA requests but their requests were denied.
FFRF contends that the only explanation HUD gave for the denial of their request was: "You state that fees should be waived because of your nonprofit status and because the release of records is in the public interest. Your request for fee waiver is denied."
Click here to read more.
SOURCE: Christian Post, Samuel Smith