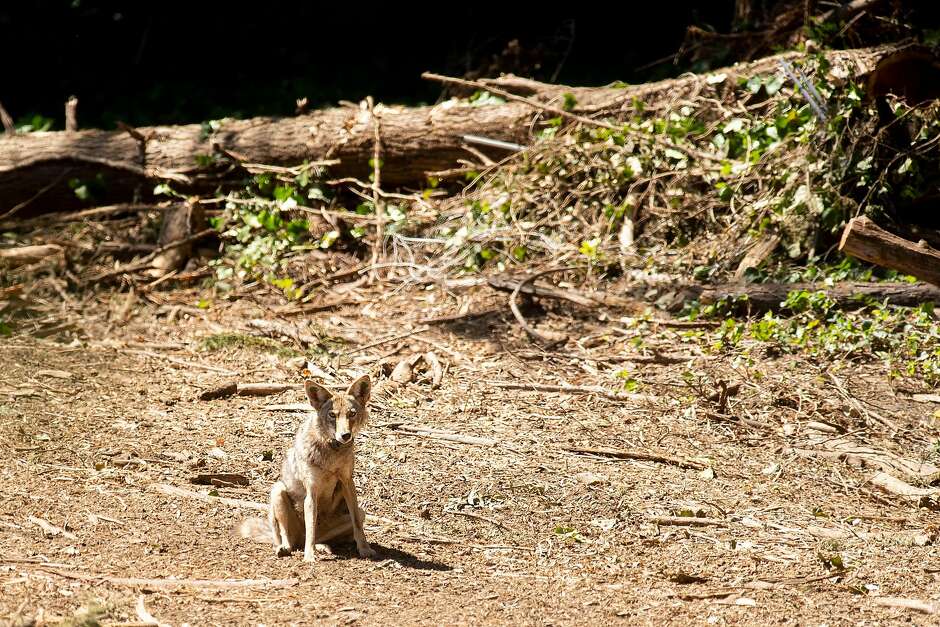 A coyote attacked a 6-year-old girl in Dublin Hills Regional Park on Wednesday, biting her neck and ear before the girl's mother rushed in and scared the predator away.
The incident occurred about 2:30 p.m., as the girl was hiking with her mother and two brothers. The coyote jumped on her and "went for her head," said Capt. Patrick Foy of the California Department of Fish and Wildlife.
As of 5:30 p.m. the girl was being treated for non-life-threatening injuries in UCSF Benioff Children's Hospital Oakland, Foy said. Crews from Fish and Wildlife are laying traps and hoping to euthanize the coyote, along with two other coyotes that lingered nearby when it bit the girl. Officials closed the park while a multiagency effort is under way to find the offending animals, which could be identified by DNA that was taken from the victim's clothing, said Doug Bell, wildlife program manager for the East Bay Regional Park District.
He recounted the family's harrowing ordeal to The Chronicle. A pack of coyotes had approached the three children and their mother as they hiked through a shallow canyon in the 654-acre park that's sandwiched between two housing developments. Like all Bay Area parks, Dublin Hills has its share of coyotes. Some of them gravitate to the periphery, scouring for food around the town houses that line the park's borders, Bell said.
"Being at that interface between parkland and urban development, the neighborhoods present a lot of food for coyotes," Bell said. He noted that these wild animals are drifting into various residential parts of the Bay Area, including San Francisco.
Click here to read more.
SOURCE: San Francisco Chronicle, Rachel Swan