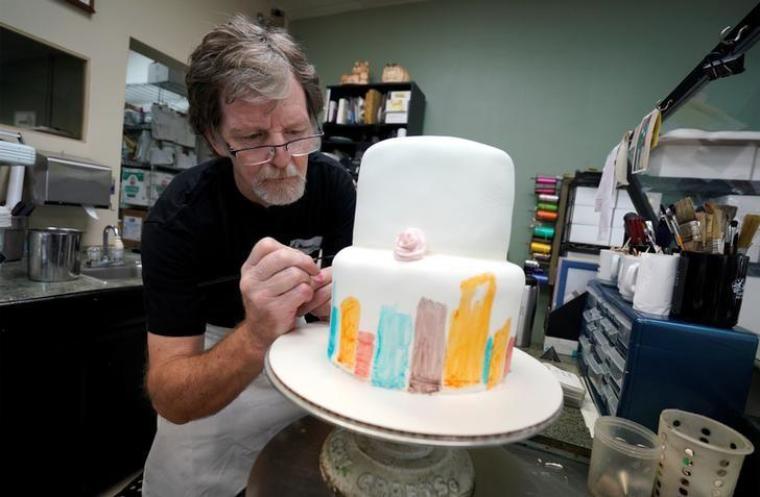 Colorado baker Jack Phillips was back in court Thursday after a lawyer filed a second lawsuit against him for refusing to create a gender-transition "birthday cake." 
Phillips, who was victorious at the U.S. Supreme Court in 2018 following years of litigation for refusing to make a custom cake for a same-sex wedding in 2012 — at a time when the state of Colorado did not recognize same-sex marriage — is again being represented by the Alliance Defending Freedom.
Despite the high court's 7-2 ruling in his favor two years ago, which found that the Colorado Civil Rights Commission had shown "clear and impermissible hostility" on the basis of Phillips' religion and violated the First Amendment of the U.S. Constitution, the same state agency pursued another case against Phillips because he declined to make a cake celebrating transgenderism.
Phillips filed a lawsuit against the state alleging harassment and it subsequently dropped the matter.
After that, a local trans activist and attorney named Autumn Scardina called Phillips' Denver-area bakery to order a custom made gender-transition cake. Scardina waited past the appeal deadline so he could file a new lawsuit in a different court.
Scardina is seeking more than $100,000 in damages, fines, and attorney's fees.
The state court heard oral arguments in the case on Thursday.
Click here to read more.
SOURCE: Christian Post, Brandon Showalter