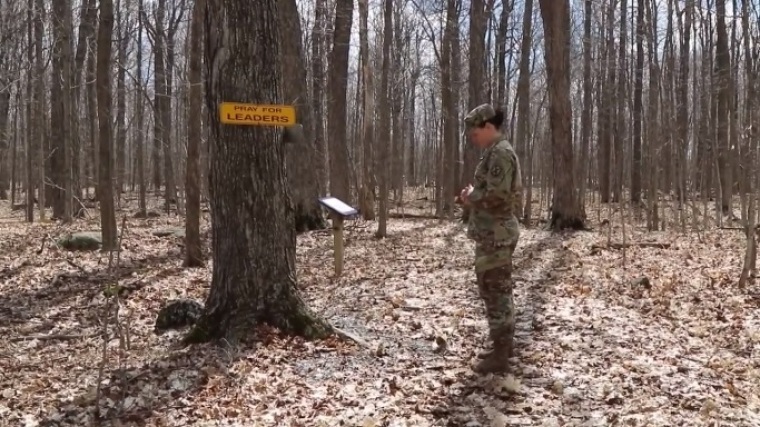 Videos produced by chaplains encouraging service members and their families to pray during the COVID-19 crisis were removed from the official Facebook page of the U.S. Army's 10th Mountain Division Sustainment Brigade at Fort Drum, New York, following a complaint. 
The Military Religious Freedom Foundation announced that it received complaints a few days ago from eight active duty service members in the 10th Mountain Division objecting to four videos posted in March and April by two chaplains on the Sustainment Brigade's official command Facebook page that has over 7,800 followers.
MRFF founder and President Mikey Weinstein sent a demand correspondence to the commander at Fort Drum this week urging that the videos posted by chaplains Amy Smith and Scott Ingram be removed from the Facebook page alleging that they violated the Establishment Clause of the First Amendment.
MRFF accused the videos of being "illicit proselytizing videos." MRFF contends that the videos should have been posted to "The Fort Drum Chapel" Facebook page that has 348 followers but not to the brigade's main page.
According to MRFF, the videos were removed a few hours after the demand letter was sent.
"I personally spoke on the phone this morning to the senior leadership staff of [Maj. Gen.] Brian Mennes, the 10th's Commanding General, as well as subordinate senior staff of [Col.] Matt Bresko, the Commander of the 10th Mountain Division Sustainment Brigade," Weinstein said in a statement Monday.
"These senior Fort Drum staffers were professional and courteous and seemed to understand well the position of MRFF in advocating for our active duty Army clients under their command."
Click here to read more.
SOURCE: Christian Post, Samuel Smith