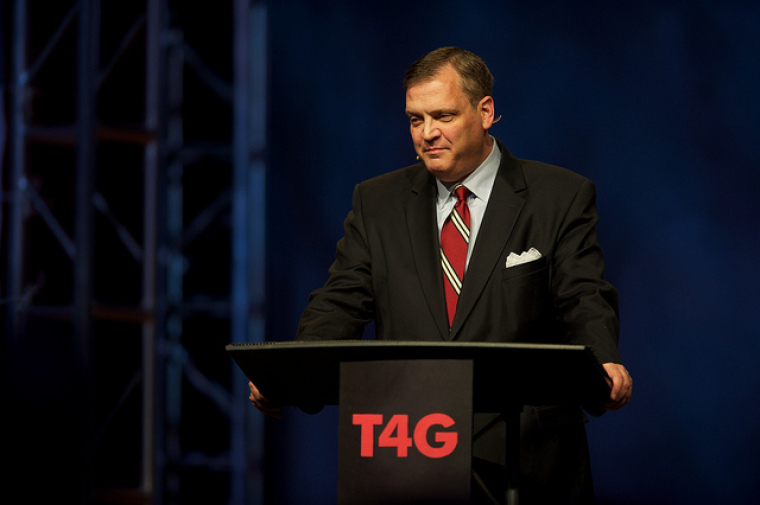 Calling him the most "consistent" president in American history, prominent Southern Baptist R. Albert Mohler Jr., indicated Wednesday that he will likely support President Donald Trump in 2020 despite not voting for him in 2016 when he also encouraged other Christian leaders to do the same.
"I did not vote for Donald Trump [in 2016], I certainly did not vote for Hillary Clinton, as a matter of fact," Mohler, president of The Southern Baptist Theological Seminary, revealed in an Ask Me Anything session posted on YouTube.
Before making the confession, he explained how 2016 had been a challenging time of "disequilibrium" for the Republican Party, which he had supported consistently since 1980 when he voted for Ronald Reagan.
"The disequilibrium in the race had everything to do with the Republican side. It had everything to do with Donald Trump. Can I stand in all expectations of the political class and winning the Republican nomination? Look, he came with more baggage than any presidential candidate in American history of a major party," Mohler said.
"He wrote books in which he bragged about his promiscuity, bragged about how he cut deals. His personal character was such that Americans knew what they were getting in the 2016 election and in the final weeks of the election. You had the bombshell of the video in which he made comments to a television personality that were just beyond even the moral vocabulary of most evangelical Christians and yet against all odds, again … Donald Trump won the election in 2016, winning in the Electoral College," he said.
And Mohler, like many in the "Never Trump" camp in 2016, did not withhold his concern for Trump's moral character, which some critics dismissed as "borne of false piety and self-righteousness."
While he doesn't have a different opinion of Trump's moral character today, Mohler said he was impressed by the president's commitment to his campaign promises and as a result he will not make the same decision he did in 2016, when he refused to support him.
Click here to read more.
SOURCE: Christian Post, Leonardo Blair